A website review helps you collect feedback from visitors for the design and format of your website. Using VWO, you can create questionnaires for your visitors to identify design issues and suggest improvements for the website.
The Website Review feature helps in analyzing your website and gaining more clarity on what elements of your website need to be changed for better conversions. Based on the feedback and inputs from the website review, you can plan the format and design for your variations.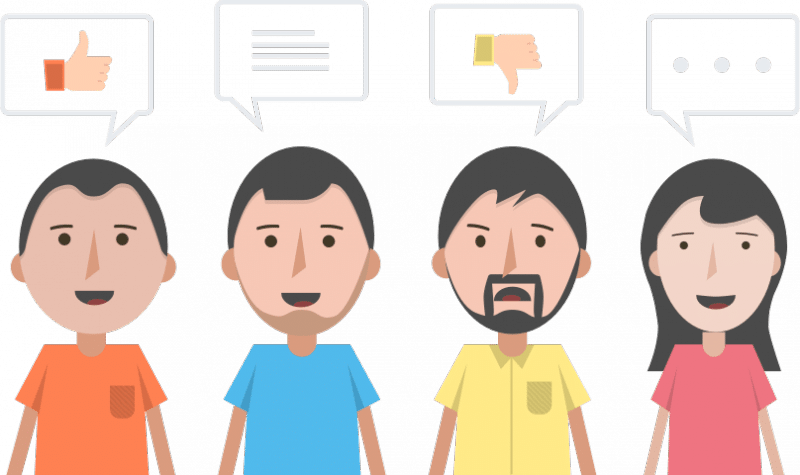 Consider that you want a review for your website. If your purpose is to collect feedback on how visitors perceive the design and purpose of the website, you can frame your review questions as follows:
Do you like the design of the page?
What is your understanding of this page?
How Website Reviews Work?
VWO uses Amazon Mechanical Turk (MTurk), a third-party web service to send out a review questionnaire on the website and collect feedback. Professionals from this service review the website and provide feedback to the inputs for every question.
To get started with your website review, you must first purchase credits by using the VWO dashboard. The review charges are calculated based on the number of review questions multiplied by the number of reviewers engaged. The current review charge is $1 per answer per professional.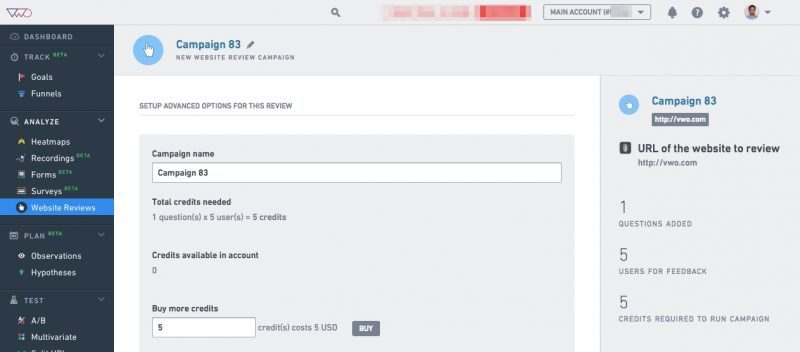 For example, you have 5 questions and want to engage 2 website review professionals. Credits required for Review ($) = Number of participants (2) x Number of questions (5), which is $10 in total.
After your purchase the credits, you can add the review questions you want to ask. Typically, a website review takes about 2–4 days to collect the specified number of responses and generate a full report. However, if you are targeting a specific location or region and there are no professional website reviewers in that region, it may take longer than the average time. If a website review is paused without receiving any responses or if the number of responses is exhausted, the credits in your account will not be utilized. You can check the timeline to confirm if the credits have been refunded.

After a website review is complete, you can view the responses in the reports. You can download the report and review the answers against each question you have added.

Can I edit a Questionnaire?
You cannot make edits to the questionnaires when the review is active and running. To make any changes to the review questions, pause the running review and create a fresh campaign again. Also, note that you cannot clone a website review campaign.