Please note that Cross Domain tracking uses third party cookies. To see why 
VWO uses third party cookies, please see our blog post on cross domain 
tracking. 
Enabling multiple domains for a test allows you to track goal conversions across multiple domains. For example, you have set up your test on www.example.com. Let us say one of the goals you define for the test is "visits a page," which is tracked when the user lands on www.myexample.com.
As the test involves more than one domain, you must select the multiple domains option on the final step in the creation process. Enabling multiple domain options allows VWO to use third-party cookies to track visitors and goal conversions.
ATTENTION: You cannot enable multi-domain tracking if you are self-hosting 
the JavaScript files.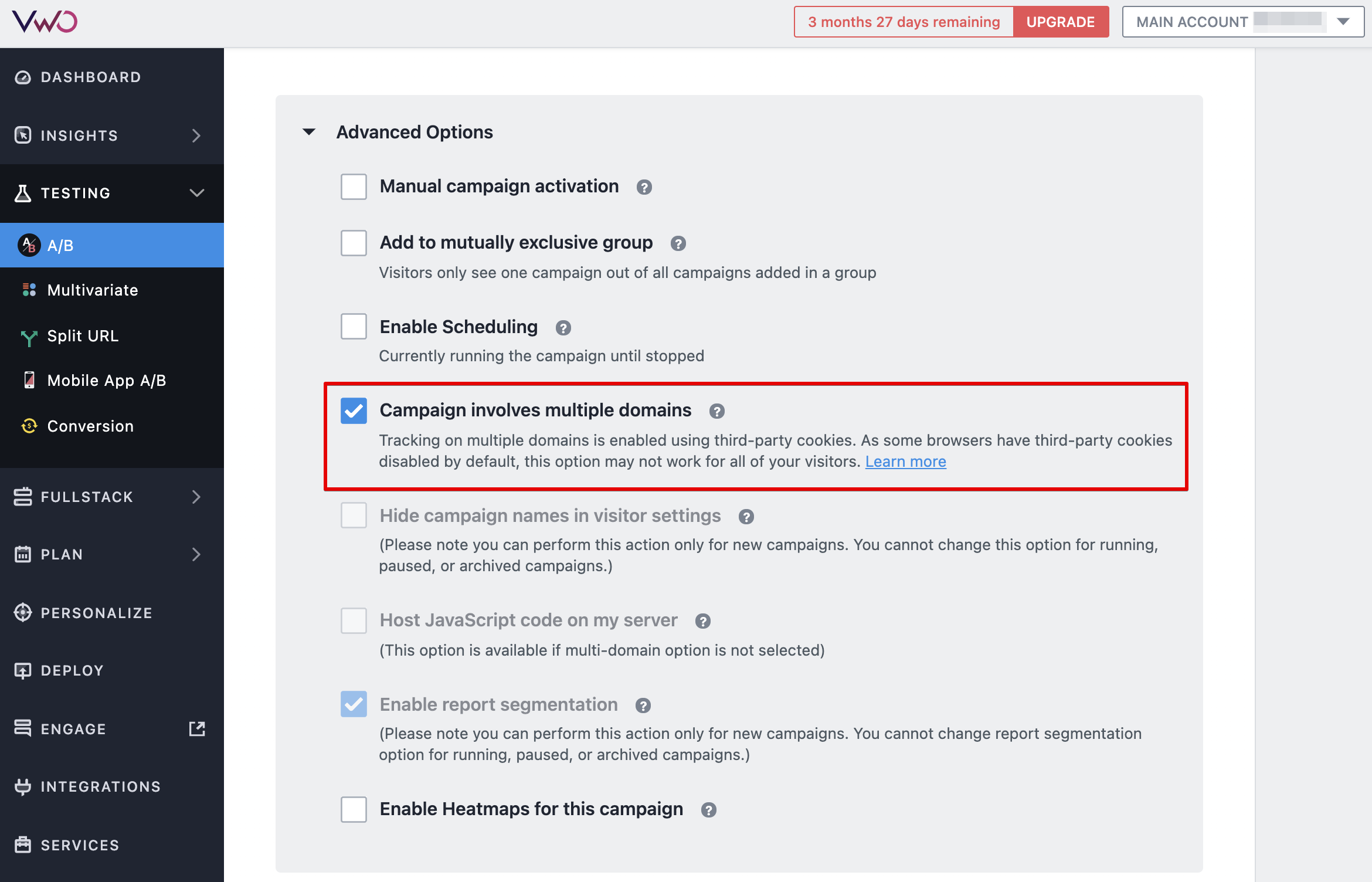 Things to Consider when you Enable Your Test to Run Across Multiple Domains:
You need not enable cross-domain tracking for subdomains in your account.
Do not enable cross-domain tracking if you have defined a 'click on a link' goal and the link points to a different domain, or if you have a 'track form submits' goal and the action URL is of a different domain.
Cross-domain tracking must be enabled when the control and variation URLs in a Split URL campaign are of different domains.
Cross-domain tracking is not supported for VWO Insights.
NOTE:

 

By default, third-party cookies are disabled in Safari and Firefox 
(v67 onwards) browsers. This affects the tracking when you are doing the 
cross-domain testing.