close this to read article
CallTrackingMetrics (CTM) provides advertising agencies and businesses with the data and tools they need to understand which ads drive phone calls and what is happening to the calls when they hit their call centres. CTM allows you to track online and offline advertising campaigns and provides advanced routing capabilities for call centre operations.
Integrating VWO with CTM enables you to track phone call data on the pages where you are running VWO tests. With this integration, you can view running tests and variations in the call log or track goals by sending CTM conversions into VWO by using triggers. You can send any conversion metrics defined in CTM into VWO and then update your goal reports.
NOTE: If the phone number is not present on the campaign URL, you must either include the goal URLs in the campaign URL or create a page visits goal for those URLs so that the data is sent to CTM seamlessly.
Procedure
Login to your VWO account.
Install the CTM JavaScript code on your website.
On the CTM dashboard, go to Settings > Integrations > VWO.
To send conversion events into VWO for inbound calls, turn ON the Send conversion events option.

In VWO, create a test with the Track Custom Conversion on goal, and then CTM starts tracking the test and variation that your visitors become a part of.
NOTE: You don't need to install the custom conversion goal code snippet for CTM to work.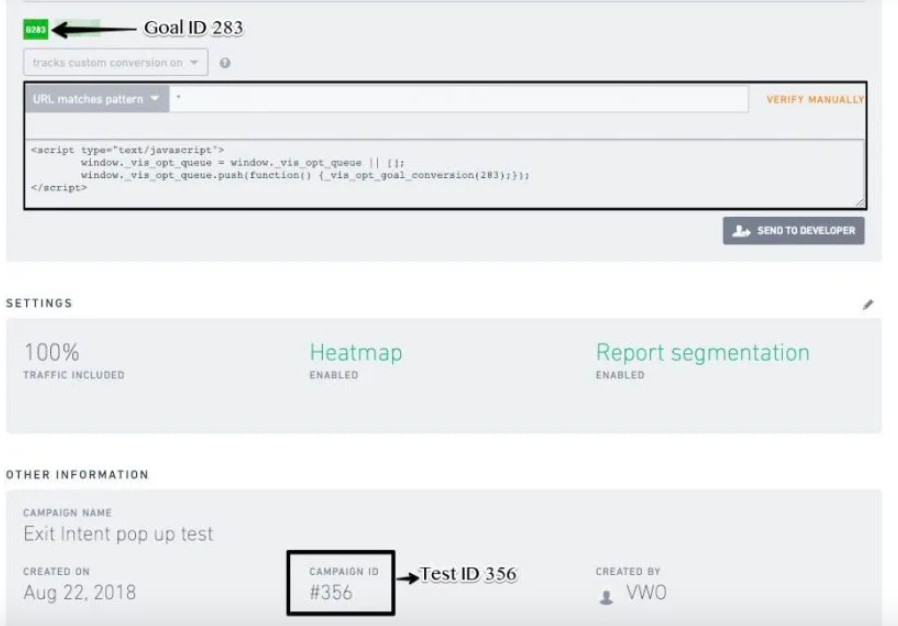 On the CTM dashboard, go to the Integrations page and click Go To Triggers. To create a new trigger, go to Calls > Triggers.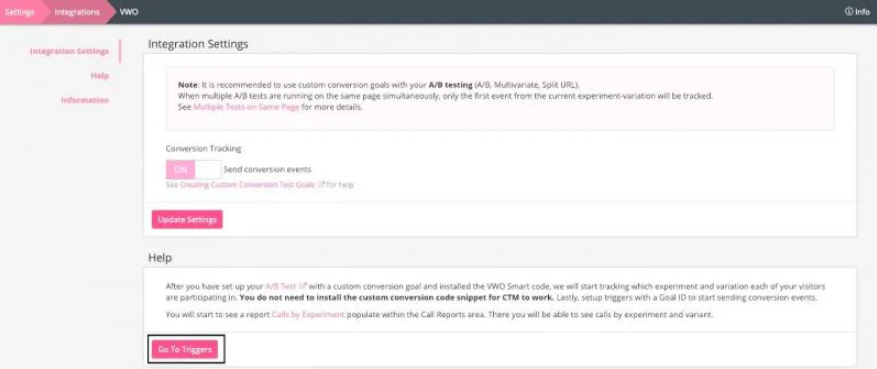 To trigger the call and then specify any rules you want to set, select When.
Click Add Action, and then select VWO Conversion.
To start sending conversion events, enter the Goal ID (of the custom conversion goal) and Campaign ID. (Refer to the screenshot above for the Goal ID and Campaign ID.)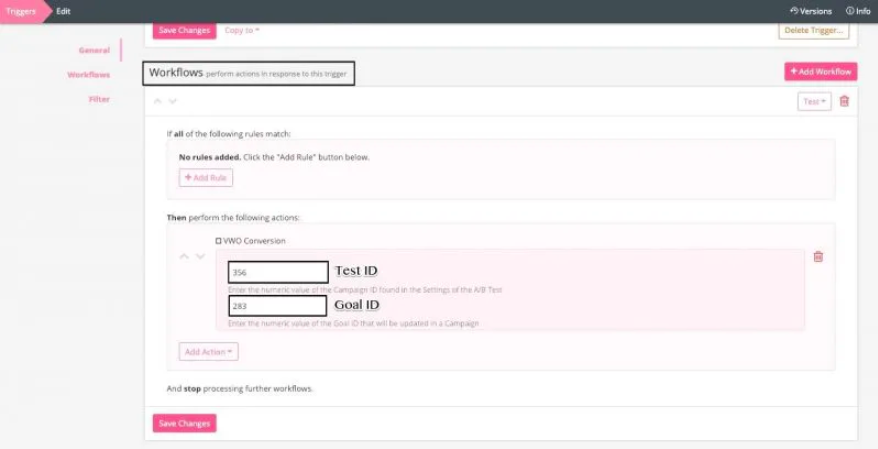 Viewing Reports
On the CTM dashboard, you can attach VWO session data with the calls helping you identify which caller is participating in which VWO test. You can define the criteria for conversions and should be able to view the calls by the VWO test and variations on the CTM Reporting screen.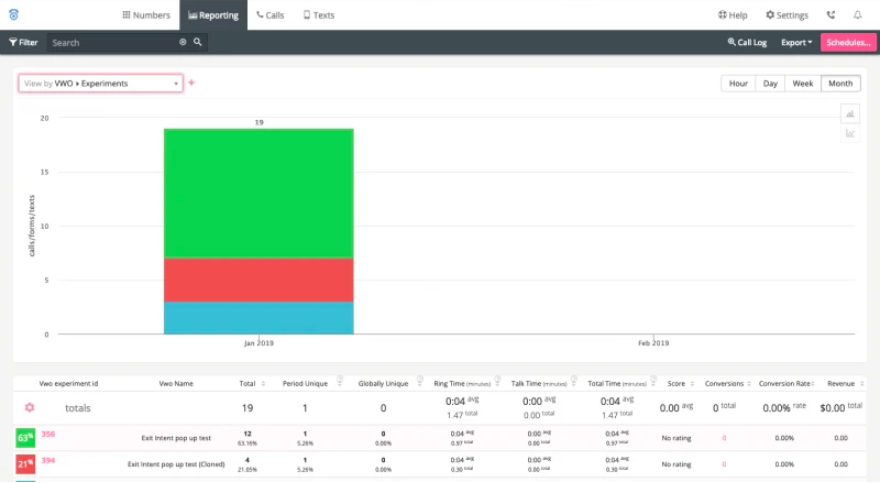 In VWO, integrating your CallTrackingMetrics account with VWO allows you to understand which variations drive calls and, ultimately, the conversions.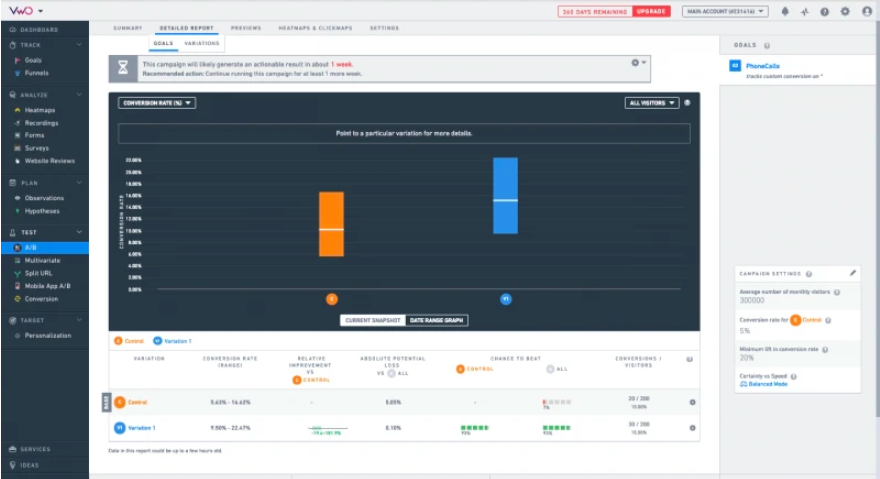 In the above example, Variation1 registered more calls compared to the control. To view a sample report, click here for the campaign and variation data.