A hypothesis is an assumption that a proposed change in your website would lead to visitors taking the action that you want them to.
In VWO, you build hypotheses over observations. As a part of recording an observation, you identify the problem areas in your website; the factors that are contributing to your visitors not converting into customers, thus leading to conversion leaks. Hypothesizing follows next.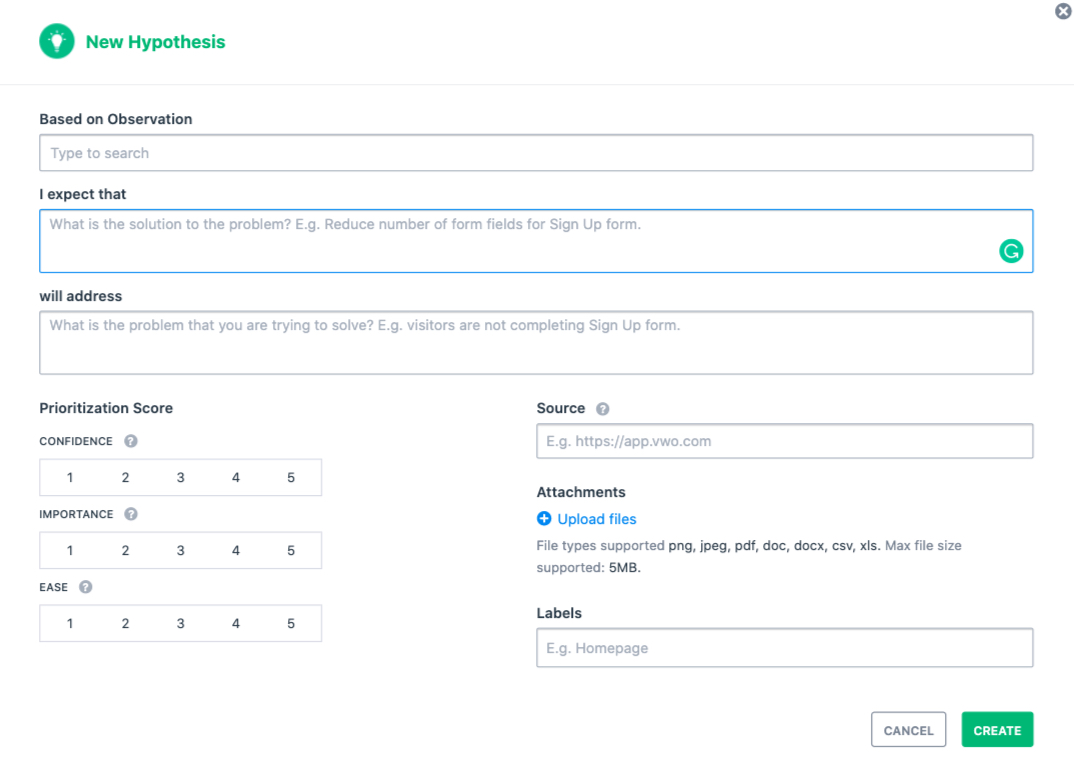 A Hypothesis is created to plug those leaks and fix the conversion issues. For example, if you observe that the sign-up button—visible only when a user scrolls down the page—is not fetching enough clicks, you can build a hypothesis that moving the sign-up button above the fold should attract more clicks. For validating the hypothesis, you can run a test campaign.
To know how to create a hypothesis, click here.