A heatmap is a visual representation of how users browse through your website. Heatmaps indicate activities such as clicks and scrolls on a webpage, and the color code depends on the volume of clicks a particular element fetches.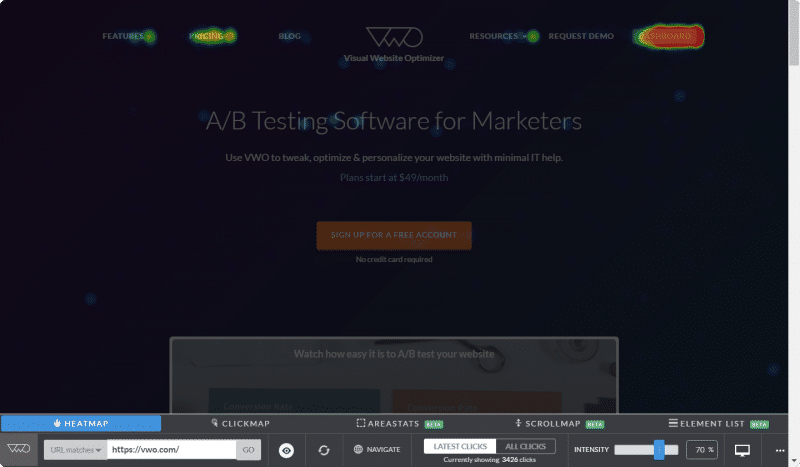 Analyzing a heatmap report can help you quickly identify visitor behavior and how they interact with a webpage, where they click, if an important CTA or link is getting enough clicks, and other data. Based on your heatmap reports, you can determine where to place your most important CTA buttons and links.
For example, Red areas are the areas with most interactions and the lighter shades like blue or green indicate less activity.
Using VWO, you can analyze click patterns and behavior of your website visitors by generating different report types such as Clickmap, Scrollmap, ClickArea, and Element List. To learn more about the type of heatmaps, click here.