close this to read article
Yes, VWO Surveys provides a comprehensive question bank. You can choose and add a question to your survey from the ones available in the question bank.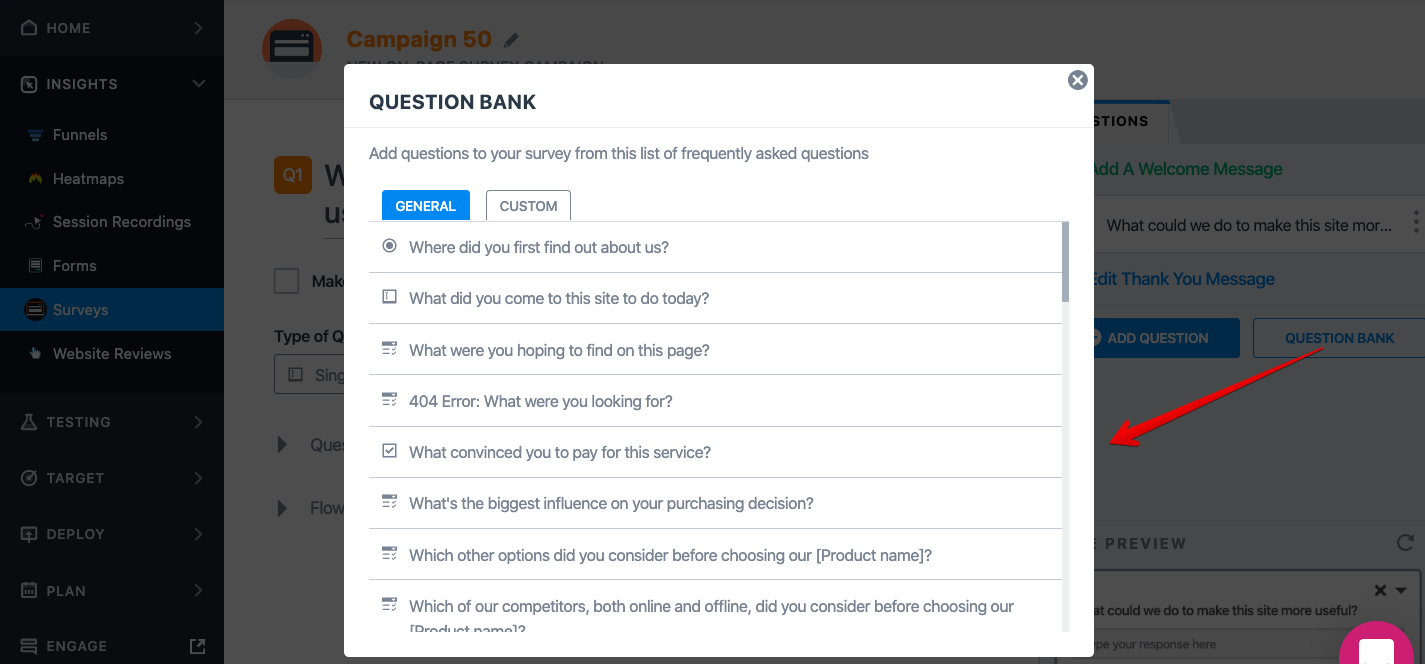 Additionally, add a frequently used question to the question bank to reuse it later, without adding one from scratch. To do this, click on the ellipsis icon (⋮) corresponding to the question you wish to add to the question bank and choose the Add to Question Bank option.