close this to read article
With the release of the new Apple iOS 14 update, Apple requires tracking permission from app users (refer to the image below).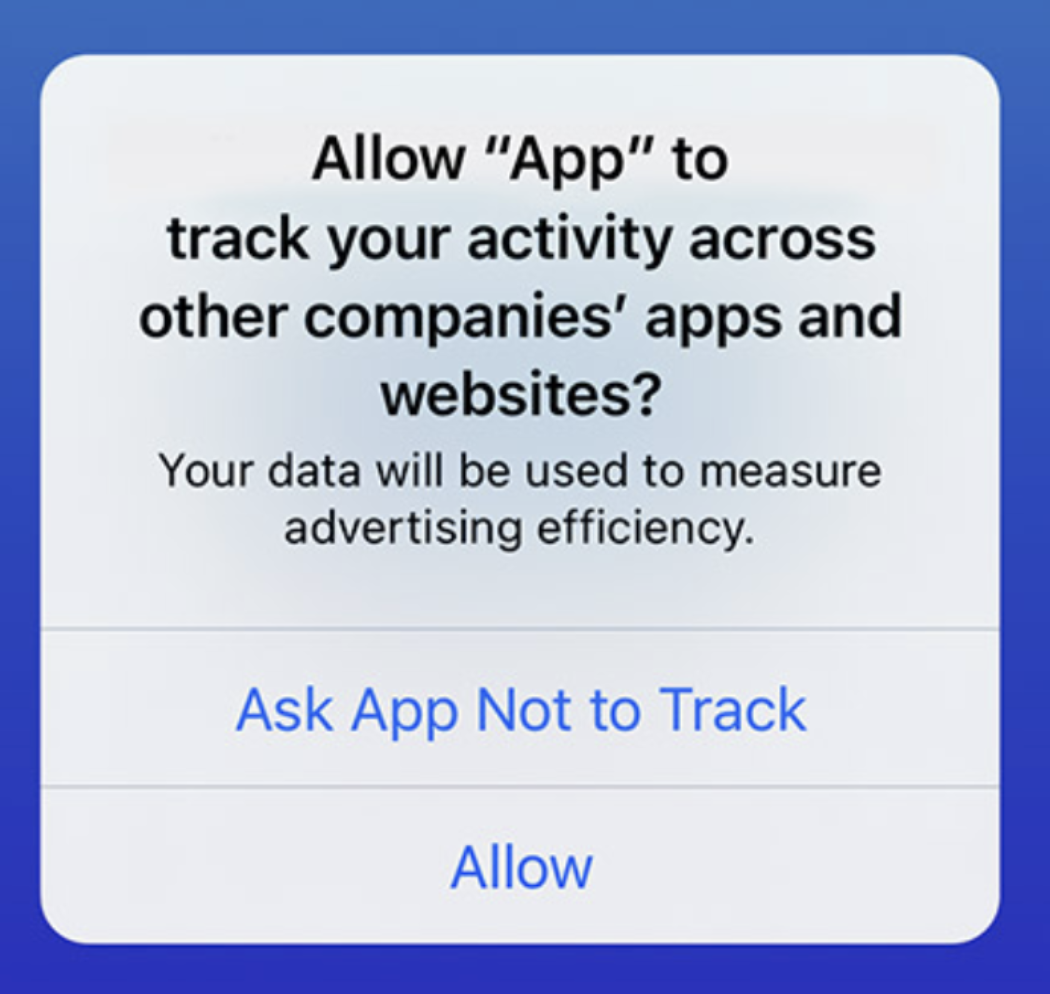 Let's look at the changes that iOS 14 brings and how VWO responds to those changes.
This means starting with iOS 14.5, iPad OS 14.5, and tvOS 14.5, you must obtain the user's permission via the App Tracking Transparency (ATT) framework before tracking them or accessing their device's advertising identifier.
INFO: Tracking is the act of connecting user or device data gathered from other companies' apps, websites, or offline properties for targeted advertising or advertising measurement purposes. Sharing user or device data with data brokers is also referred to as tracking.
This new release, however, will not affect VWO's website tracking. This is because the App Tracking Transparency (ATT) support is not applicable in VWO's context. With the iOS 14 update, all apps will be required to ask the user for permission to store and utilize Apple's Identifier for Advertisers (IDFA) for tracking purposes (the same way they ask permission for notifications, location, camera, etc.).
INFO: ATT applies if you or your third-party partners collect any of the user attributes listed here.
Furthermore, by default, the Safari (for web views) browser prevents cross-domain tracking, resulting in users being tagged differently across apps and unable to be linked. This leads us to the conclusion that ATT is not applicable in this case. Please be informed that VWO does not track Personally Identifiable Information (PII) in any case. Even in the Custom Dimensions, it does not allow you to store any personal information.
We recommend specifying VWO under the "Analytics" category in the App Store listing, as the information provided above indicates that VWO doesn't fall under "Tracking". This way, no explicit consent is required.
References