close this to read article
With the new Apple iOS 15, iPadOS 15, or macOS Monterey update, Apple is equipped with a Private Relay feature (refer to the image below), which helps protect your identity and privacy online, allowing you to browse through Safari more securely and privately.
Private Relay enables you to browse the web without exposing your actual IP address, making it more difficult for sites to track your web browsing activities.
To learn more about the Private Relay feature,
click here
.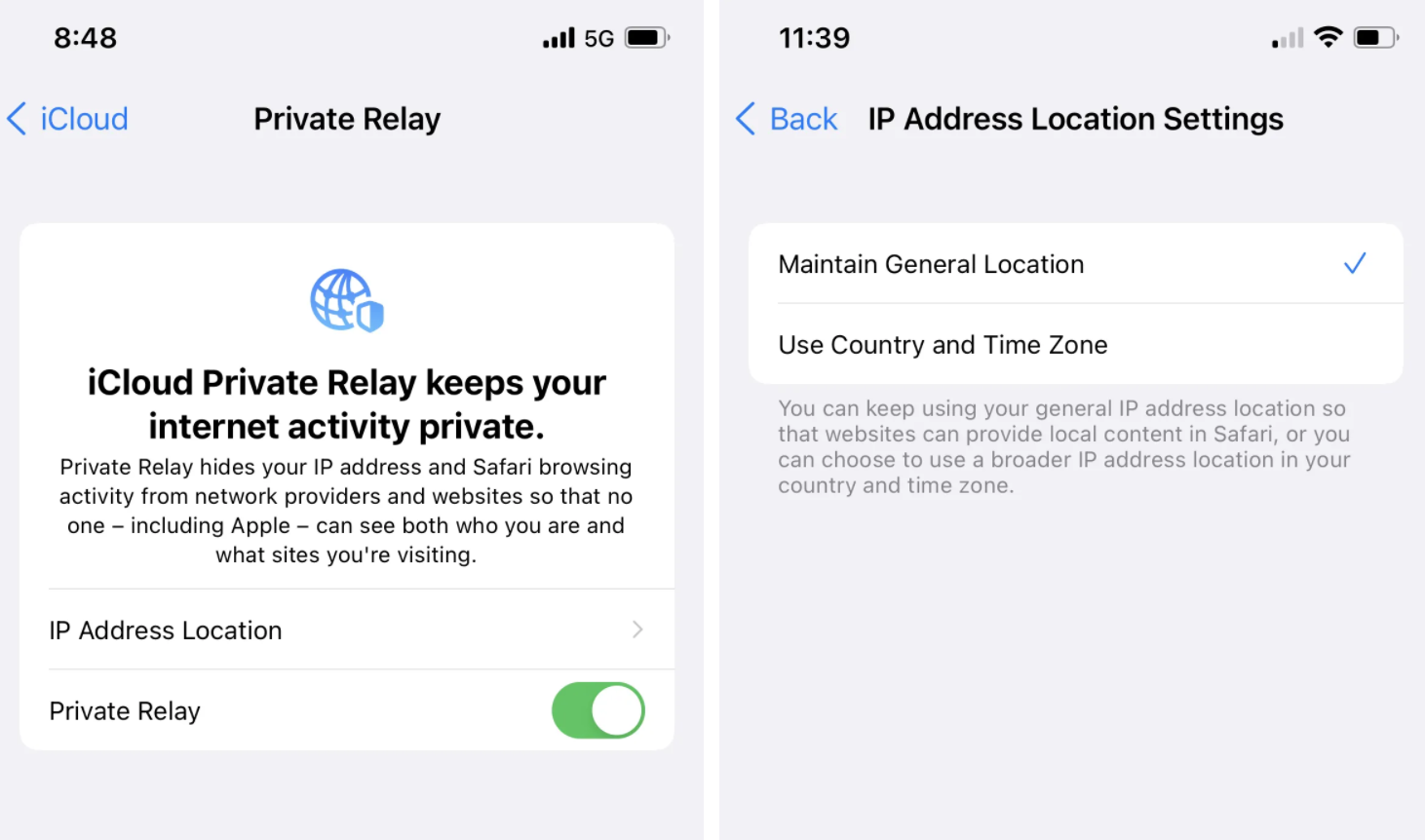 Here's how you can turn on Private Relay:
On an iPhone or iPad, head to Settings > Apple ID > iCloud > Private Relay and then toggle on the Private Relay switch.
On a Mac, head to System Preferences > Apple ID > iCloud, and check the box labeled Private Relay.
Let's better understand the Private Relay feature and its impact on VWO.
Private Relay will route your internet traffic across two relays to hide who is browsing and from where the data is coming. Compared to other VPNs, the Private Relay has only one configurable option: the ability to choose your IP address location.
You have two options here: either use your "general IP address" so that websites may still provide approximate location data, or specify a broader IP address elsewhere in your country and time zone (which offers greater anonymity at the expense of more accurate online content).
When you navigate to a URL in Safari with the Private Relay feature enabled, it is first routed to Apple, which strips off your identifying IP address information followed by a third party server to create a new temporary IP address. As a result, neither Apple, the third-party relay company, nor the website can track you.
That being said, the IP and geolocation-based segmentation in VWO will not be able to accurately determine the location or IP for visitors who have enabled the iOS 15 Private Relay feature. This is because the user's actual IP address is masked, and no tracking/analytics tool can track this information as the IP info is stripped off.