You can set alerts for your account administrators to receive email notifications for any activities relating to your VWO account. You can add multiple users to receive alerts on your account activities.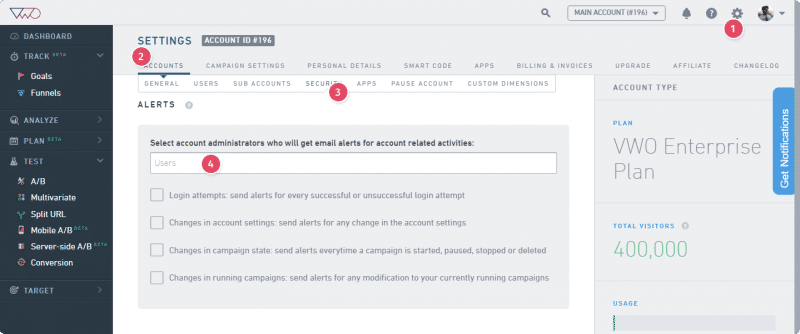 Click the Settings icon located in the upper right-hand corner.
Under the Accounts tab, select Security.
Select the admin users for whom you want to set alerts and check related activities for which you want to send alerts to the administrators.
Click Save to apply your changes.