close this to read article
VWO client API allows developers to customize VWO behavior for their specific needs. For example, you can use the API to automatically start/stop/pause tests, without the need to log into the VWO account every time. Besides, you can also integrate your VWO reports into your internal business dashboards.
NOTE: This feature is only available in our Enterprise plan.
To understand the full functionality and capability of VWO API, click the following link to access API documentation.
Generate API Tokens
To generate VWO API token, log into your VWO account, open the URL: https://app.vwo.com/#/developers/tokens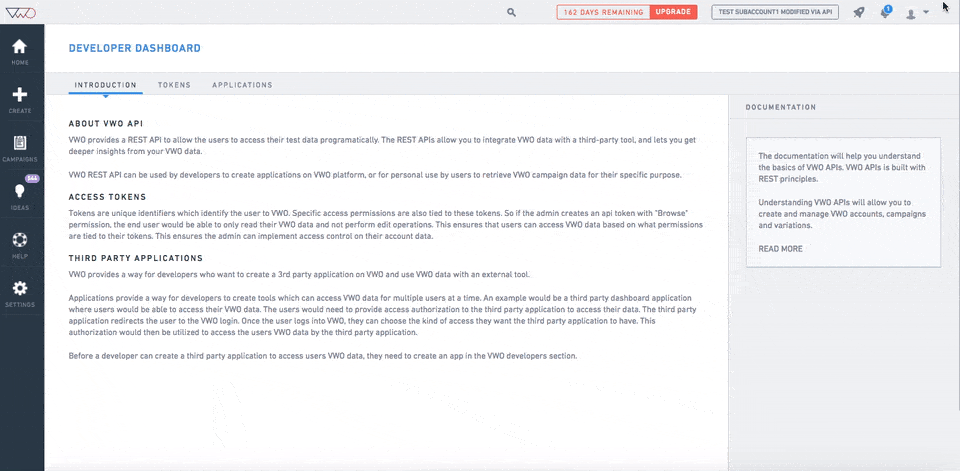 Please make sure that you select the appropriate permission level as per the requirement. To learn more about the VWO account hierarchy and permission level, refer to Understanding VWO Account Hierarchy.
For any queries, get in touch with our support team at support@vwo.com.