close this to read article
How to add Big Image to your Web Push notifications?
Now You can add Big Image to your web push notifications. This feature is currently supported on the Chrome browser (both Desktop and Android)having the version Chrome 56 onwards, UC Browser (Android) having versions- 12+, and Samsung Internet Browser (Android) having versions- 9+.
NOTE: Chrome (version 59 onwards) for Mac OS does not support this feature!
Preview:
A. Without Buttons: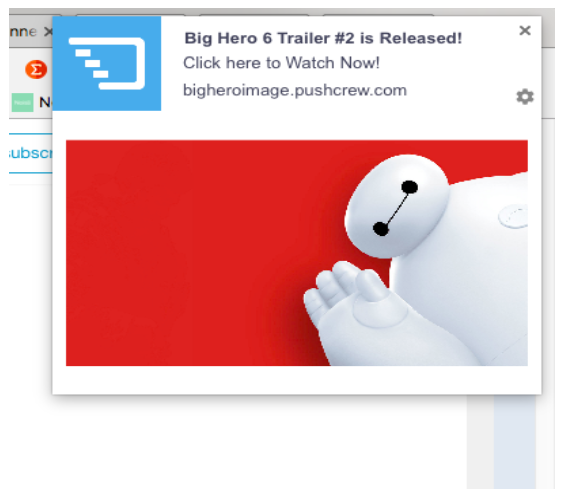 B. With Buttons: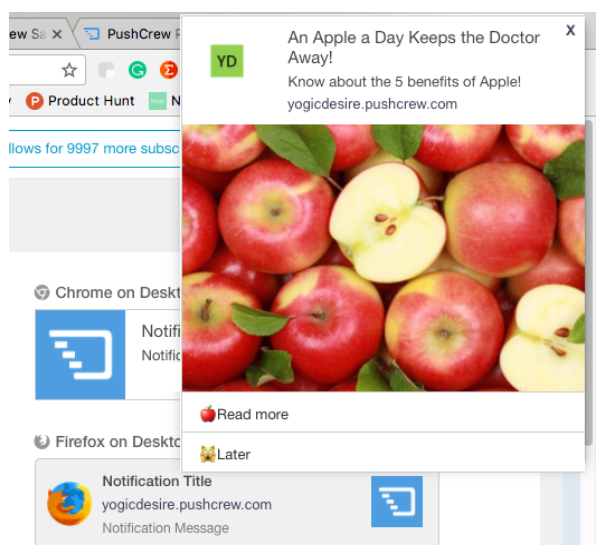 Follow the below steps to add Big Image:
Step1) On the VWO Engage navigation menu, click on the "One Time" button.

Step2) Compose Title & Message and check "Show Big Images"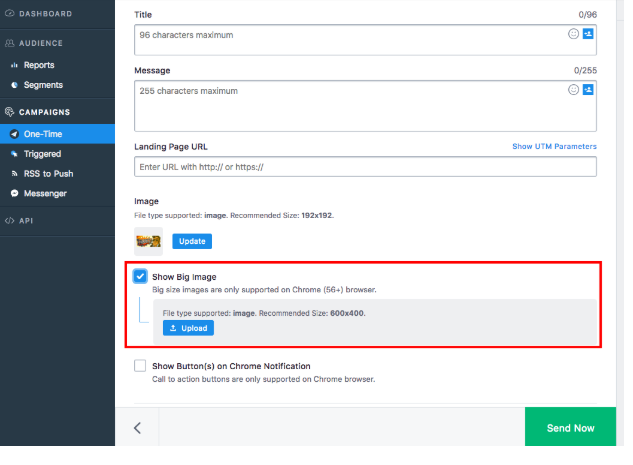 Step3) Upload your desired Image and send out the notification.
Step4) You can also view the number of clicks on each button in the "Sent notifications" section. Click on "detailed report" to get a pop-up which shows the details of clicks. The clicks on the image are counted under "click on Notifications".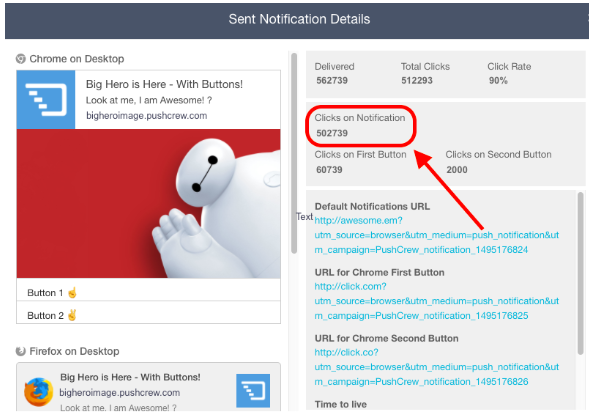 NOTE: The Ideal size of the Image is 600x400 and not more than 5MB. If the size is not exactly 600x400, chrome automatically provides a white margin for the image.