A/B testing is creating two or more versions of a webpage or app and comparing them to determine which version gets the higher conversion rate. Conversion happens when your website visitors take action on your website. This "action" can be buying from your website, filling up the subscription form, or any other action you want them to take.
Comparison between two webpage versions is done by distributing website traffic between them and using VWO to track the performance of both the versions.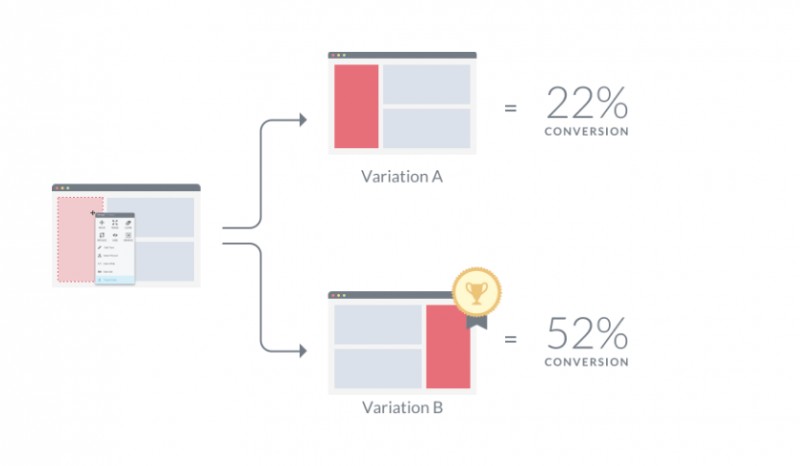 How Is One Version Different from the Other?
Consider two variants of your webpage, and let's call them A and B. Version A is the current version (Control), and version B is the modified version (Variation). Now A and B can be different in a variety of ways. For example, they may have different headlines, paragraph text, background images, CTA buttons, formatting, or other dissimilarities. An A/B test is performed by distributing your website traffic between A and B and determining which version gets more conversions.
How Does A/B Testing Work in VWO?
There is an end-to-end process for creating an A/B test in VWO. This process starts with understanding the user behavior on your website, making observations, and creating a hypothesis for testing. You then implement changes on your website to test the hypothesis. To learn how to create an A/B test in VWO, click here.
Click here to learn about multivariate testing for implementing large-scale changes on a single page.