close this to read article
By using the VWO Live preview, you can verify the changes applied to your website before making it active for your visitors. In addition to reviewing the changes, you can also use Live Preview to check your visitor target or verify that the goals are working as expected.
To understand how to verify segmentation by using Live Previews, let us assume you create a segment with the cookie value "signedup" to identify your registered visitors. If a visitor is registered, the cookie value equals 1, else the cookie value equals 0.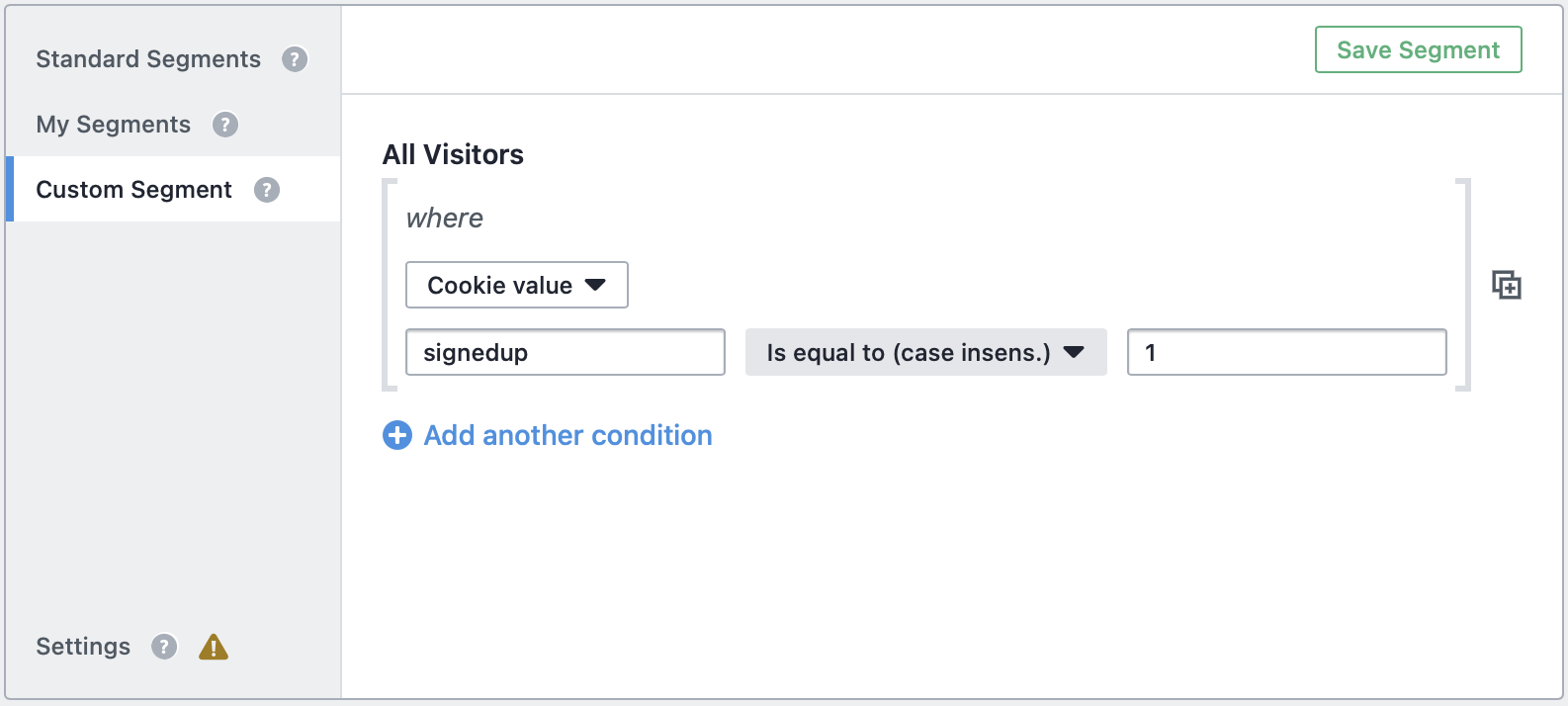 Verify Segmentation Using Live Previews
To verify if the segmentation is applied as expected or not, perform this:
Procedure
Login to your VWO account.
Go to TESTING and select a testing type, say A/B.
From the A/B test dashboard, select the test you want to preview.
Go to the PREVIEW tab.
From the Variation dropdown, select the variation you want to preview.
In the Preview URL field, enter the URL on which you want to preview the changes.


NOTE: If your test is running on multiple pages, you can preview them individually.

If you have configured targeting conditions in your campaign, an options to Ignore campaign targeting conditions in previews appear right below the variations dropdown. This option allows you to preview your variations irrespective of the targeting conditions that your campaign targets.


NOTE: By default, this option is enabled. If you wish to preview the variations complying with the targeting conditions, disable this.

To preview your variation, click Preview in a new tab.
The preview of the selected variation opens in a new tab with the preview debugger message. If the defined cookie is not found in the visitor's browser, the Preview Mode pop-up window confirms visitor exclusion.
On the other hand, if VWO finds the cookie value defined in the visitor's browser, Preview Debugger confirms the cookie and makes the visitor a part of the test.
Some Best Practices
The segmentation preview option is available only through the Preview debugger. Segmentation conditions are not applied to previews loaded through live preview links.

It is recommended that you clear the cookies if you have used live preview for the test earlier to make sure that existing preview cookies do not conflict.

Disable the Ignore campaign targeting conditions in previews option every time you want to verify segmentation. The option is enabled by default.