close this to read article
Customers on Pro and Enterprise plans can download their subscriber list from the VWO Engage (formerly PushCrew) dashboard.
Here's how :
Login to your VWO Engage (formerly PushCrew) dashboard. Click on the Reports tab.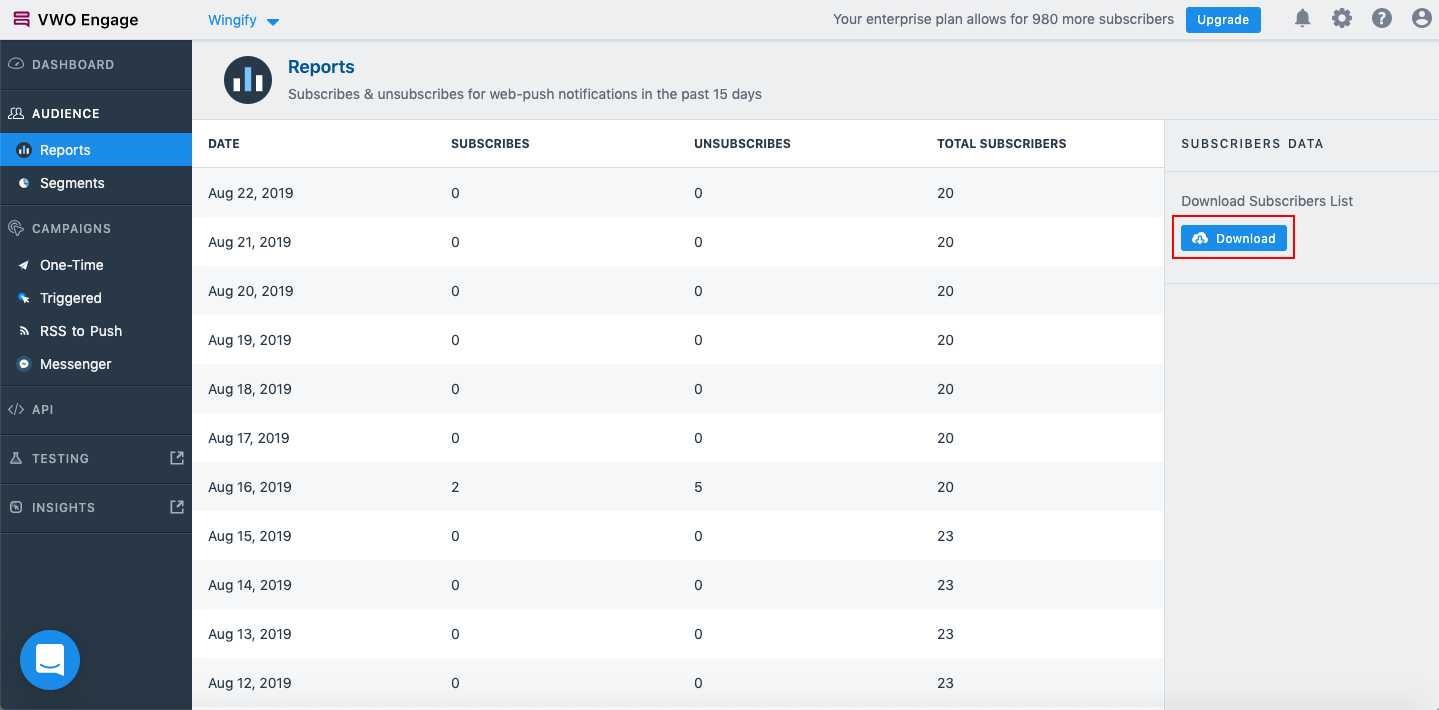 Click on the Download button. You should be able to see a Success message informing you that the subscriber list will be sent to your registered email ID.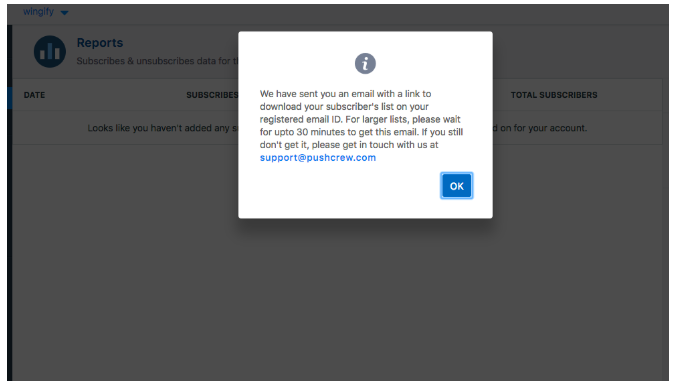 In a few minutes, you should receive an email on the email address registered with VWO Engage (formerly PushCrew) along with your Subscriber list which would look something like this. In case you have a large subscriber base, please wait for up to 30 minutes to get the list.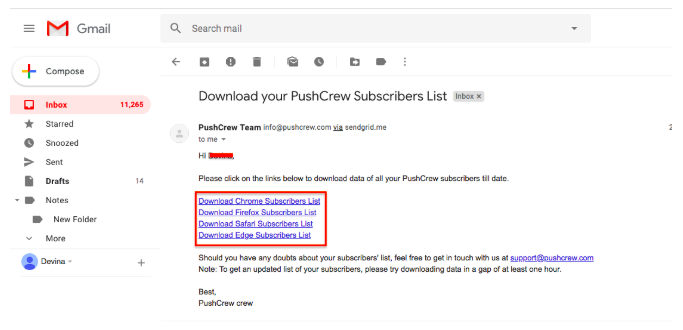 There will be four separate links to download subscriber lists for Chrome, Firefox, Safari, and Edge.
NOTE: If you wish to fetch the Subscribers List of Samsung Internet Browser and UC Browser, you can get it from the Download Chrome Subscribers List link.
Your Subscriber list will be in the form of a .csv file with the following information :
Subscriber ID: Every user that clicks on 'Allow' and subscribes to notifications from your website is assigned a unique Subscriber ID
Subscription ID: This is sent by the browser push service when a user subscribes successfully
Subscription: This is a set of the Subscription ID and the push service endpoints including authorization keys
GCM_Sender_ID: It is Google Cloud Messaging unique ID with which your subscribers are latched. It would be null for other browsers.
Created_Time_Stamp: This is the timestamp of when a user subscribed to push notifications
Platform: This is the platform on which a user subscribed
Browser: This is the browser on which a user subscribed
Version: This is the browser version on which a user subscribed
Please note that there is no way to collect the email address or any personal details of subscribers.
If your account does not have any subscribers added yet or in case no subscribers are added in last 15 days, you will not be able to download the subscriber list and will see the below message :