close this to read article
The 'Scheduled Notification' feature is used to schedule push notifications for a later date or time.
The feature of Scheduled Notification is available in paid plans only.
Example: Scheduled Notification is helpful when you want to send the notification in midnight and also you don't want to stay awake so late. So, all you need to do is schedule your notification for midnight and it will be sent without needing your attention.
Below steps explain how to implement scheduled notification feature :
1) Click on the One-Time tab on your VWO Engage(formerly PushCrew) Dashboard as shown in Red Box below.

2) Now click on the "Create" button.

3) Fill the details of the push notification you want to send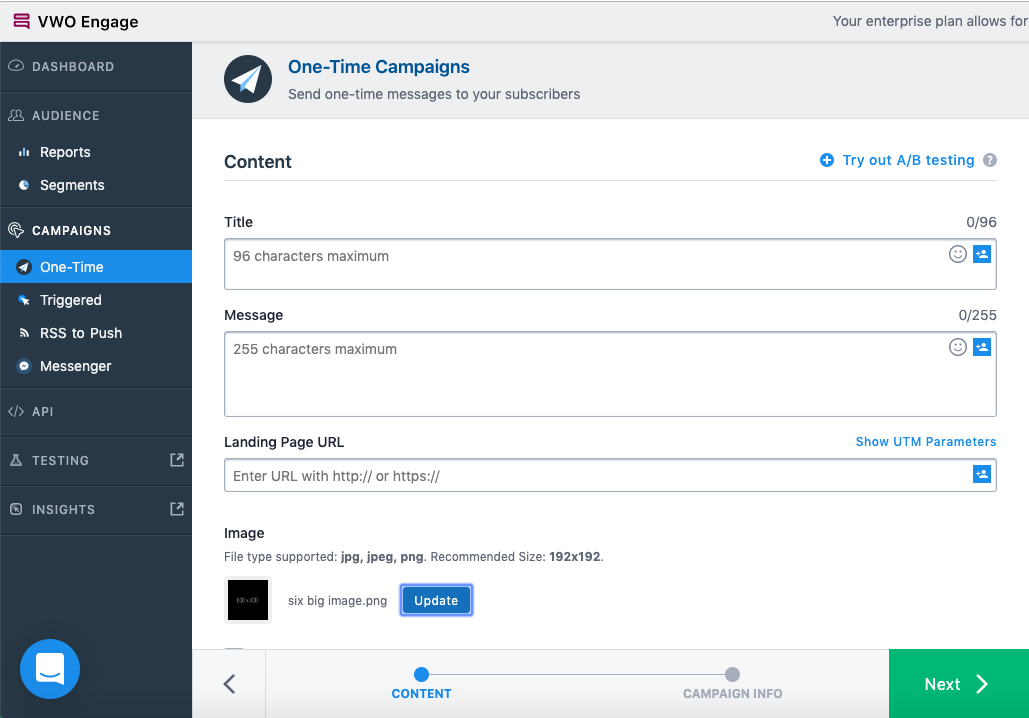 4) Now scroll down to see the checkbox for schedule notification. Enable the checkbox in the above-shown screenshot and set the Date & Time to when you want to send this notification.

Note: The current time in above screenshot is showing GMT. If you want to schedule a notification and send it according to your time zone please make sure to change the time zone by clicking on the time zone name as shown in the above screenshot. Please click here for better understanding of how time zone works.
5) Click on Schedule and a "Confirm Notification" pop box will appear.

You can now click on Schedule notification to send it on specified date and time mentioned by you.