close this to read article
Is your website on HTTPS and you are sad because you cannot customize your opt-in for subscribers? Worry not, we have the perfect solution for your creative ways to get subscribers to hang on to your website.
Please follow the below steps to add a bottom bar on your website. This bottom bar is to guide people to subscribe for notification in case of a native opt-in:
Go to Dashboard Settings → Opt-In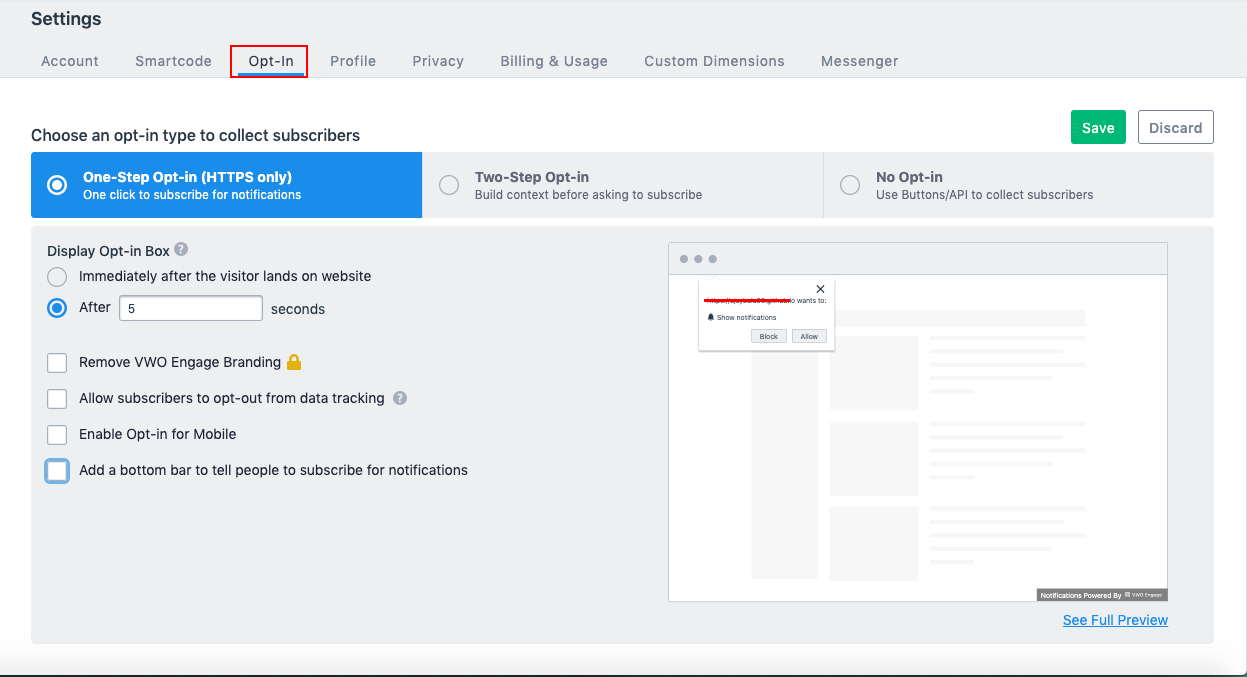 Check the box for "Add a bottom bar on your website to tell people to subscribe for notifications"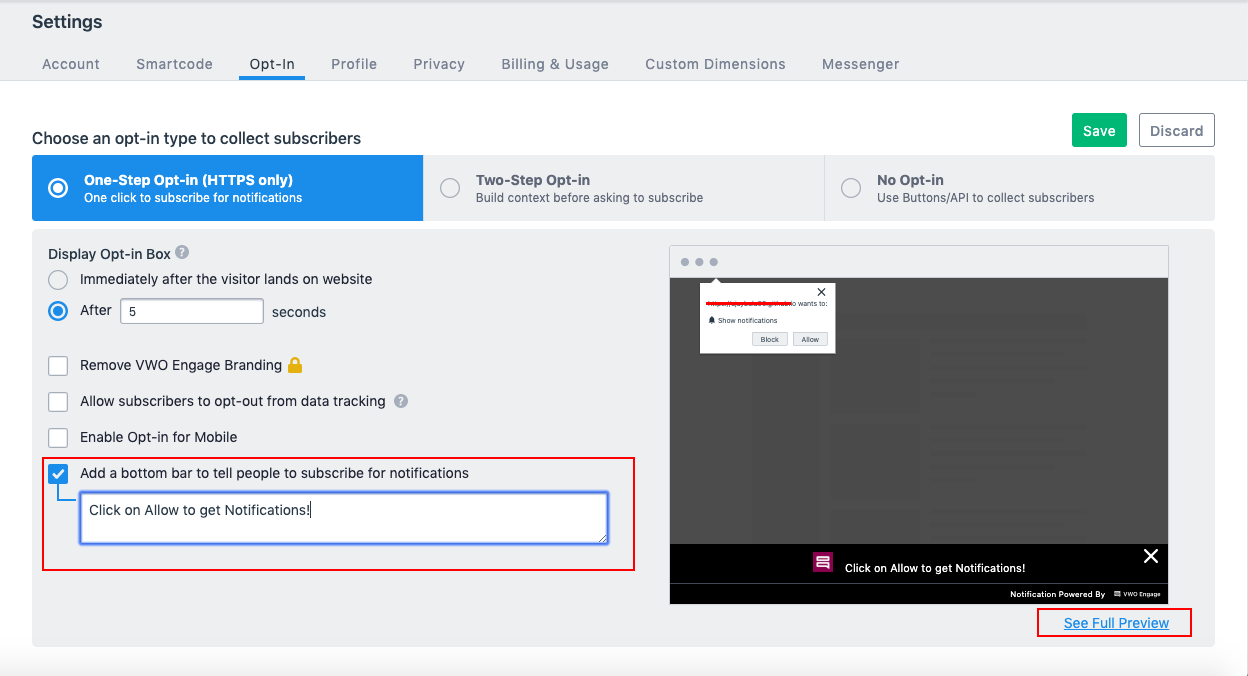 You can also Edit the default text in the bottom bar with the text of your choice
Finally, click on Save and you are up and running

You can check the Preview by clicking on Full Preview option: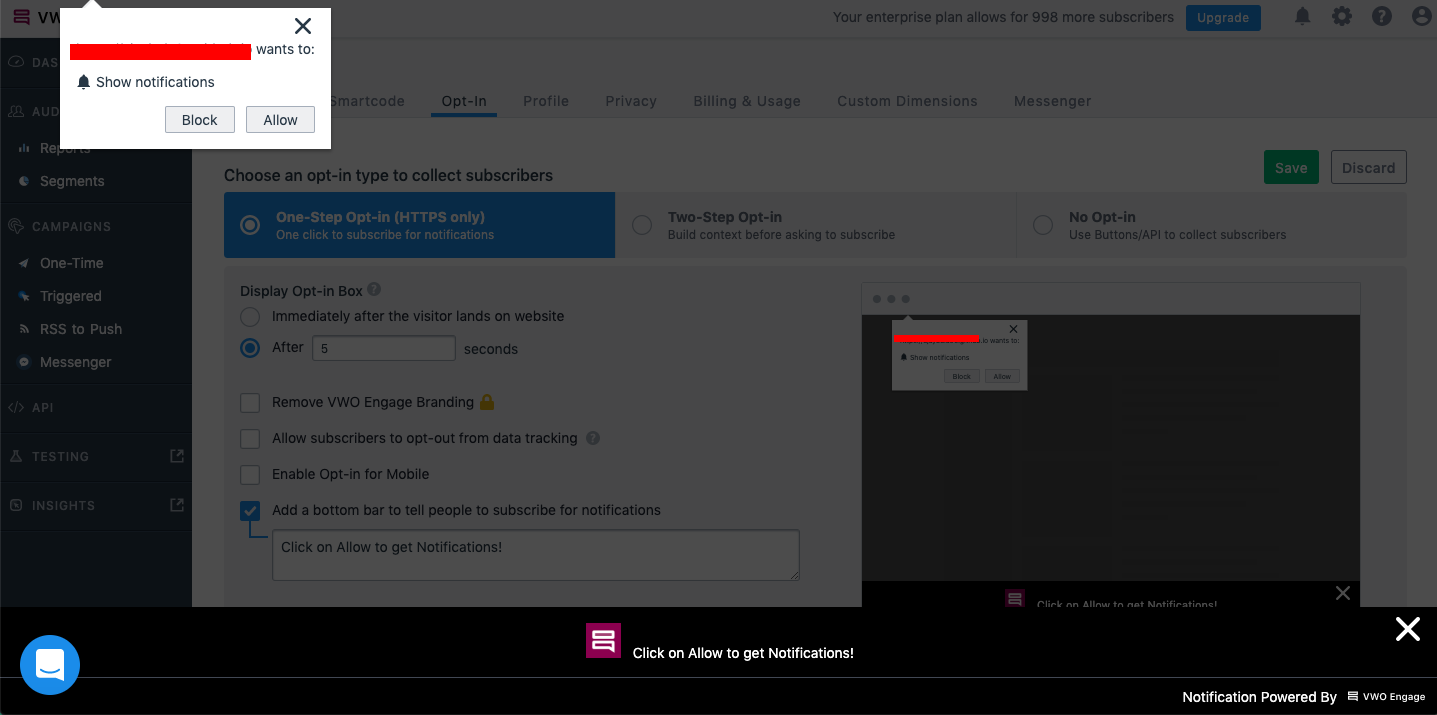 6. The bottom bar will be visible to the visitors with native opt-in on your website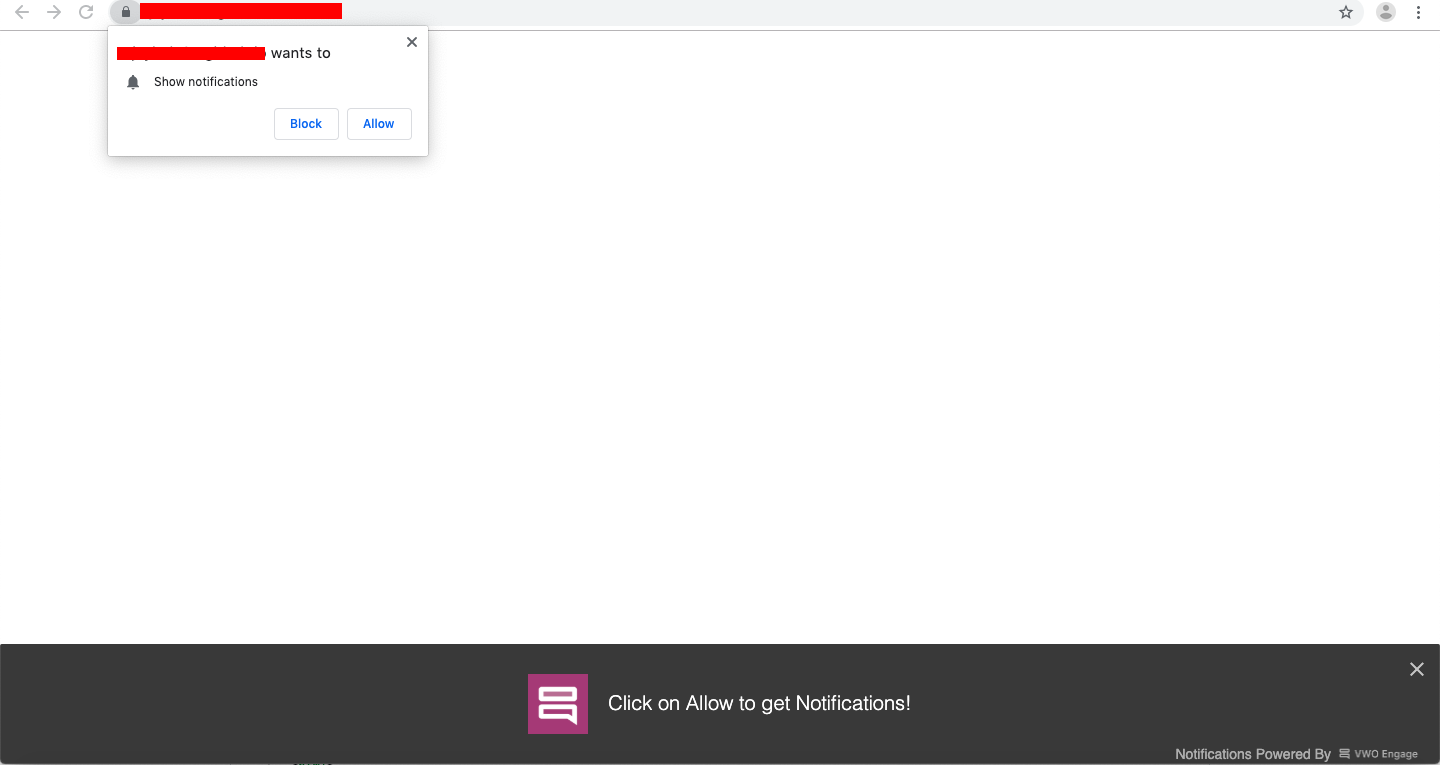 Note: To implement the bottom bar, your website must be on HTTPS and also, the VWO Engage(Formerly PushCrew) implementation must be HTTPS. Details on how to move from HTTP to HTTPS account on VWO Engage.
You can also add the bottom bar by following the procedure which is given in our awesome JavaScript API. All the details to do so are here.