close this to read article
To change the logo of your website with HTTPS implementation, please follow the below steps :
Login to your VWO Engage dashboard.
Click on Settings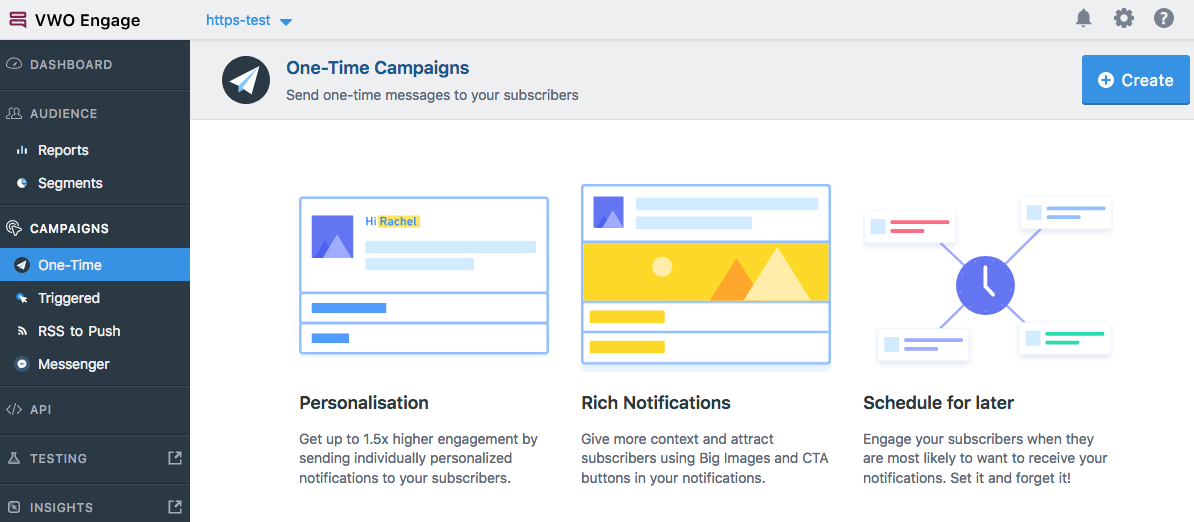 Click on SmartCode - Update Information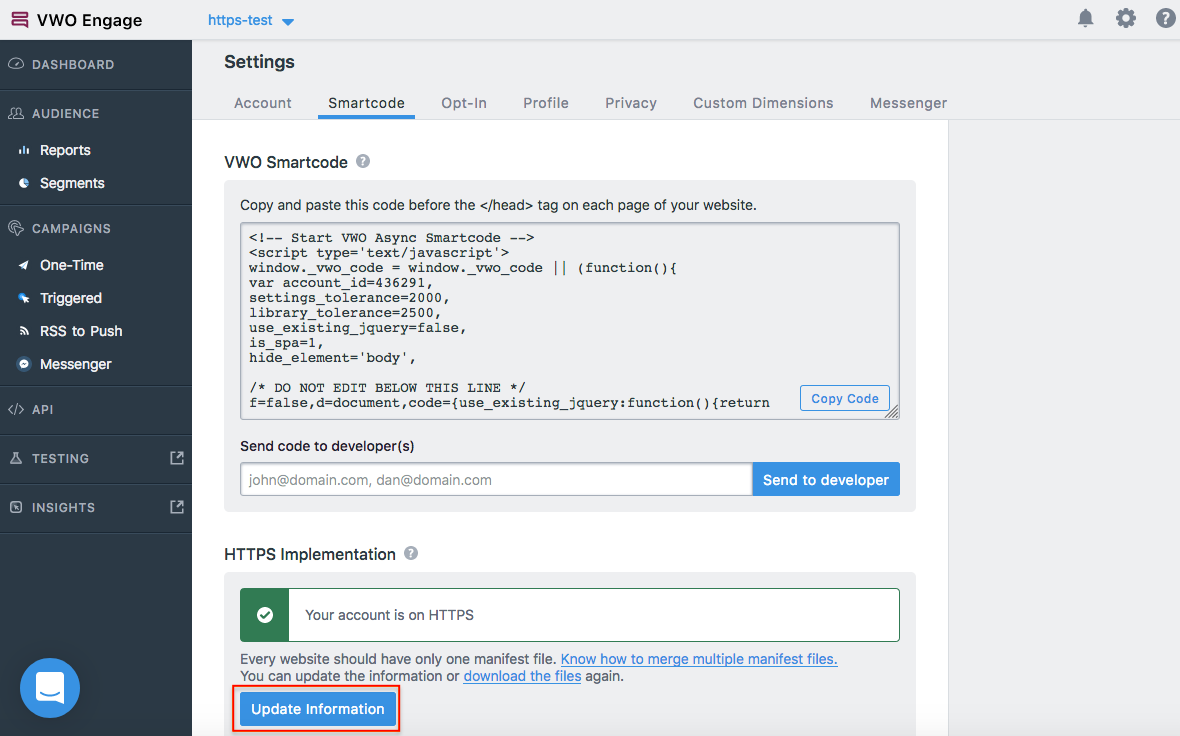 It will give you the option to change Website Logo. Click on 'Change Logo' and select the file you want to upload.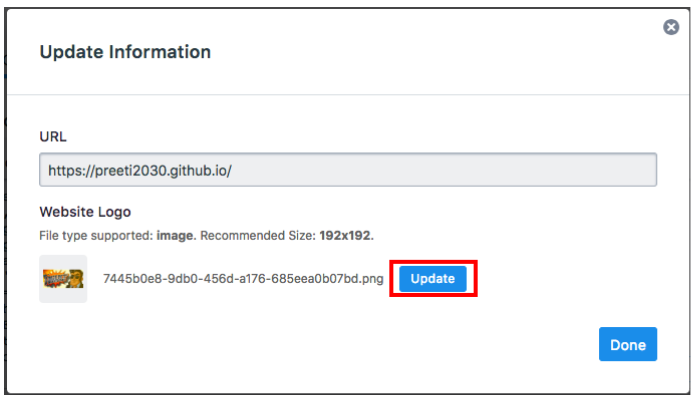 Download the new image and upload it to the root directory (/) of your domain as well. Your new logo will only start showing in notifications after it has been uploaded.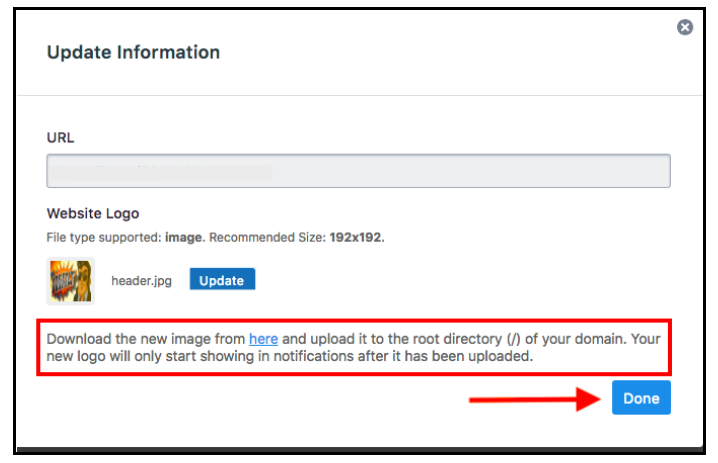 Once the logo is uploaded, click on Done.