close this to read article
The major difference between HTTP and HTTPS account is the opt-in trigger. On HTTP, users will have to go through a two-step process in order to subscribe. On HTTPS, you can choose between a one-step and a two-step process.
Here's how to migrate your VWO Engage (formerly PushCrew) account to an HTTPS-enabled account:
I. If your Website is valid and is on HTTPS :
1. Login to your VWO Engage dashboard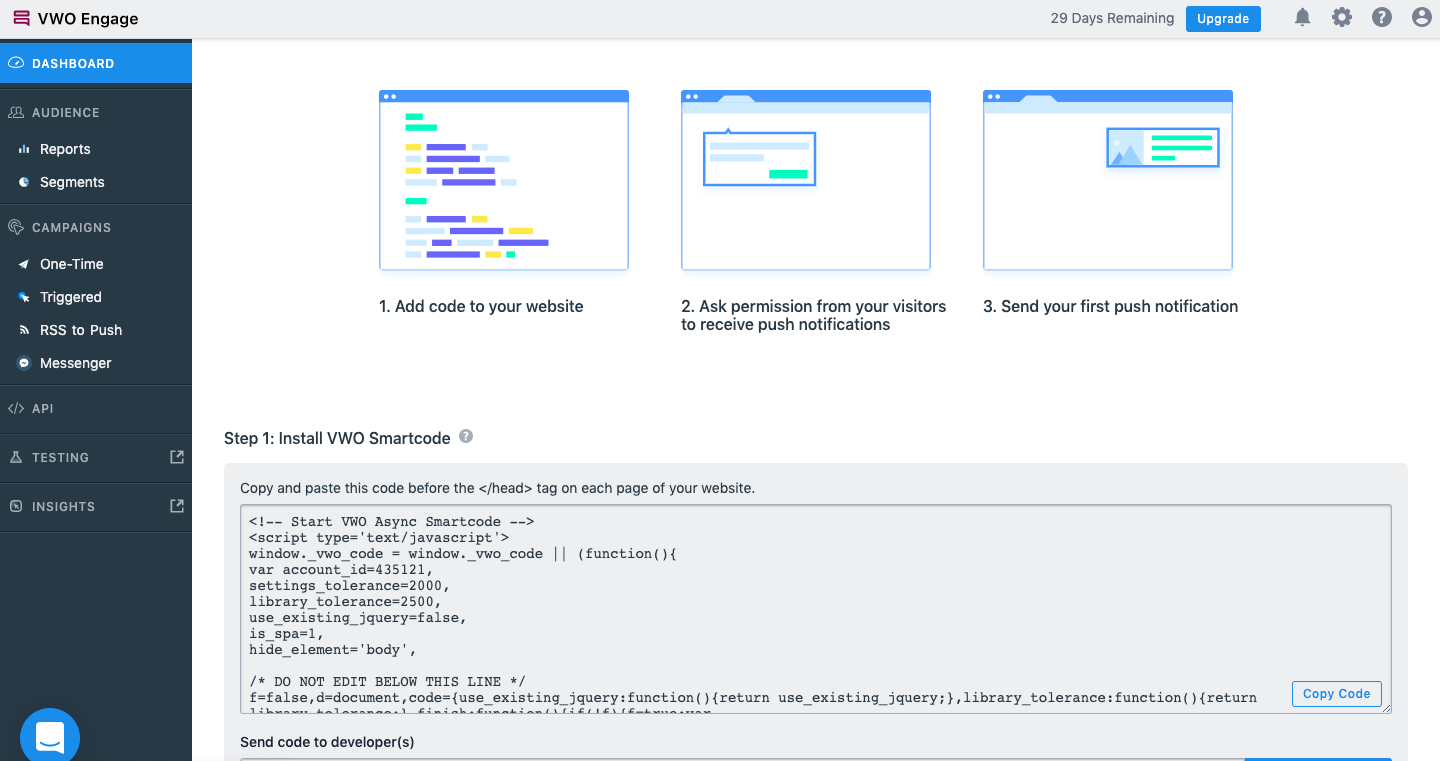 2. Click on Smartcode under Settings
Scroll down and inside the 'HTTPS Implementation' click on the 'Convert'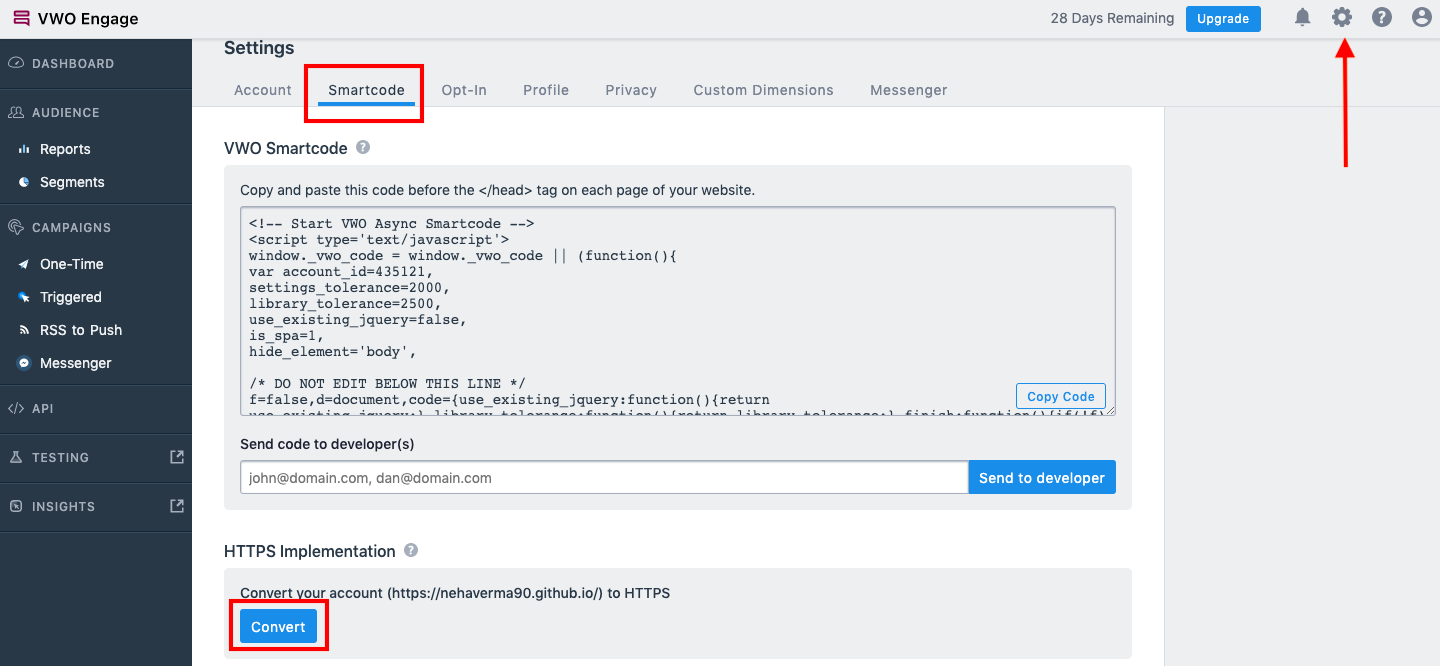 3. Change Icon (optional)
You'll now be prompted to change the icon. You can do so by uploading an image. This is an optional step.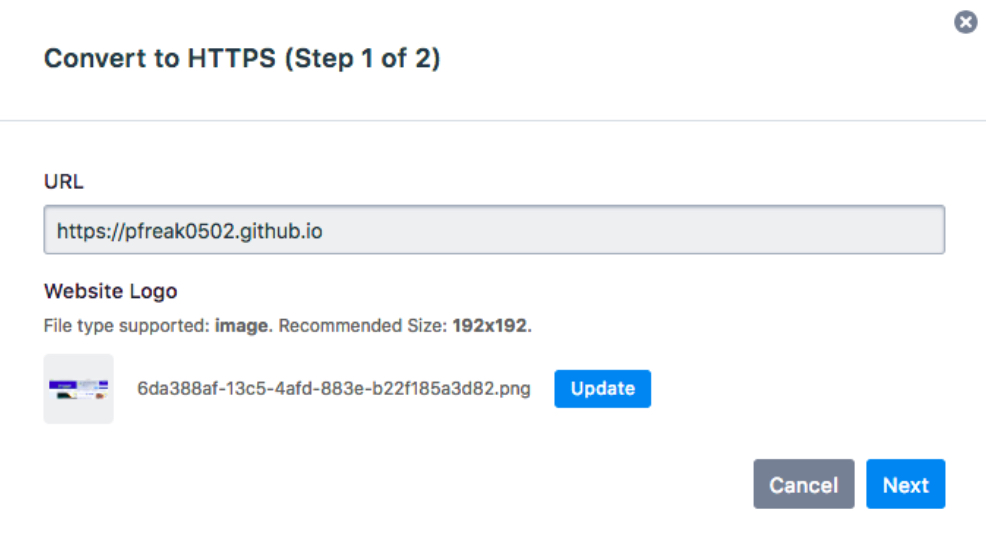 4. Download the zip file, copy to the root directory (/) of your domain and click on Done
You'll now be asked to download the zip files and copy them to the root directory (/) of your domain. Once you do this, click on Done.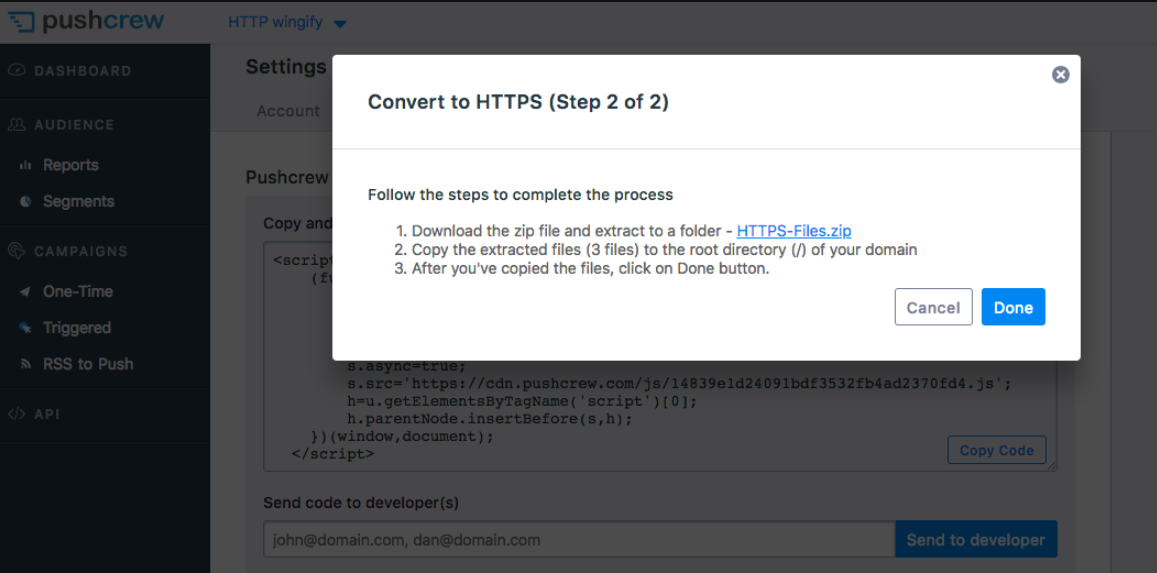 (Note: Please ensure that you have Smartcode present on the webpage where you want to show the opt-in. To know more click here.)
5. A message is shown if HTTPS files are not added to the root directory of your domain
If you've not copied the HTTPS files to the root directory of your domain properly/or you have not at all added the files, you'll see the following message and will be asked to follow the step above.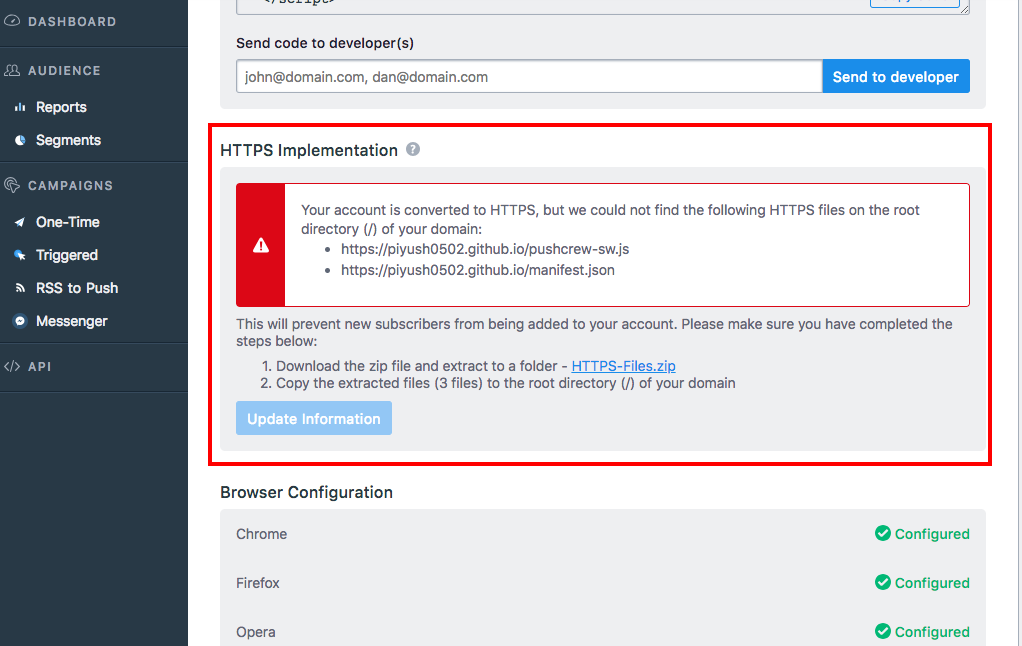 6. Success message
You'll see a success message that now tells you that you have successfully converted your account to HTTPS.
II. If your website is invalid:
If you have entered the wrong URL during the sign-up process and would like to change it to HTTPS, please contact support@vwo.com. You'll see a message, as shown in the image below when your website is invalid for migration to HTTPS.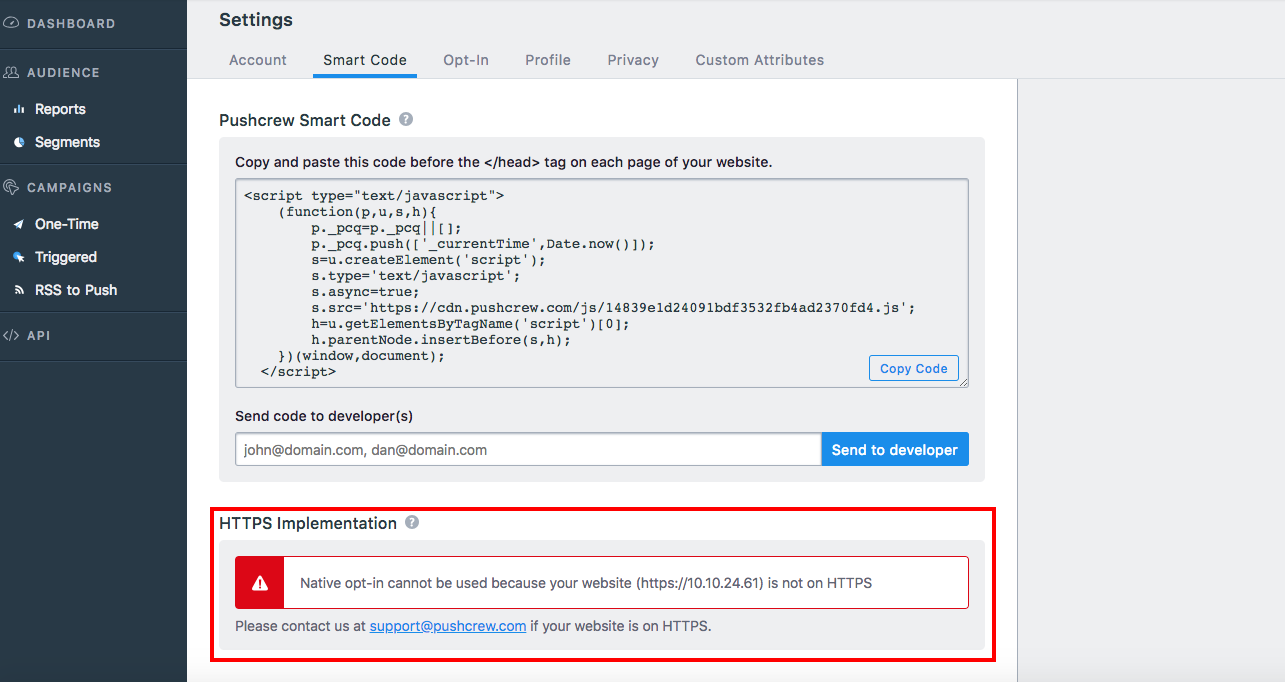 IMPORTANT NOTE:
1. Once we migrate your account to HTTPS, we won't be able to revert it to HTTP. Also, please remember that the opt-in (editing title and message for opt-in) for an HTTPS account cannot be customized.
2. If you are unable to place the files directly under the root directory, try placing them in any other folder under the root directory and share the path of your files with us on support@vwo.com. We will help you with further steps.