Integrating VWO Engage (formerly PushCrew) on PrestaShop Websites
Adding VWO Engage on your PrestaShop website is a really easy task. Let's get started with the steps below to add VWO Engage on your PrestaShop website.
1. Sign up for a free VWO Engage account here
2. Now go to the admin dashboard of your PrestaShop website. Inside your PrestaShop dashboard click on Modules > Modules & Services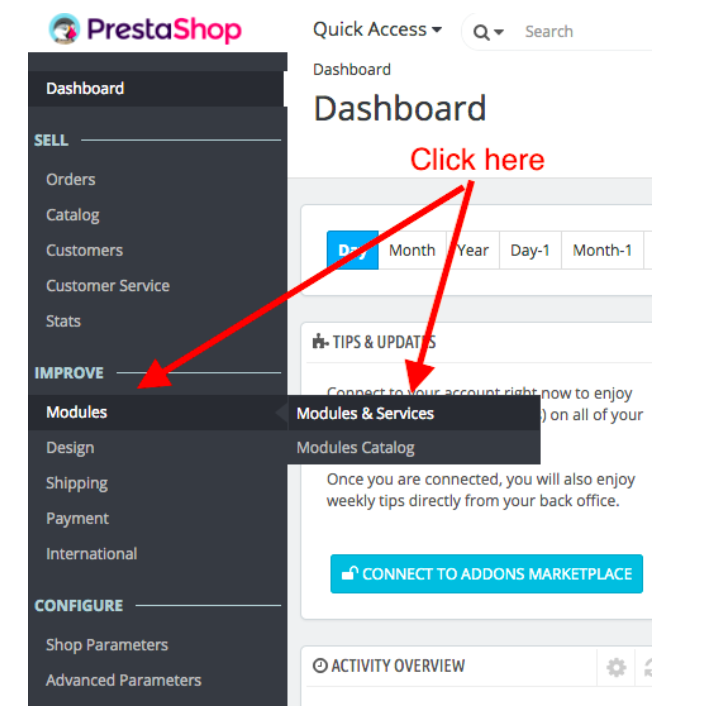 3. Click on Upload a Module


4. Drag or select the file - VWO Engage.zip (Download it from here) in the box to install the module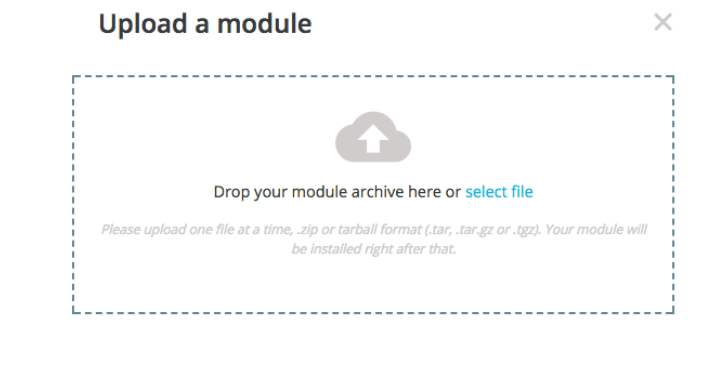 5. Click on Configure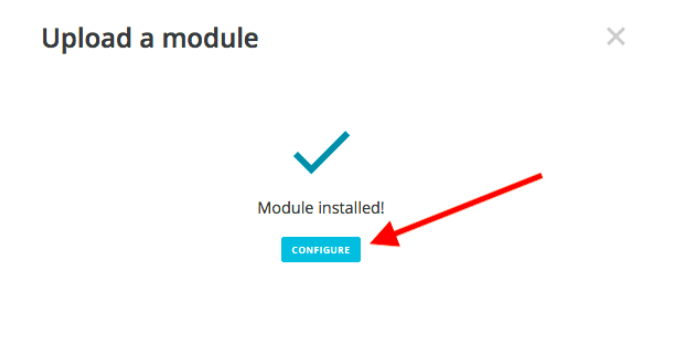 6. You will need to paste your "Account ID" in the text box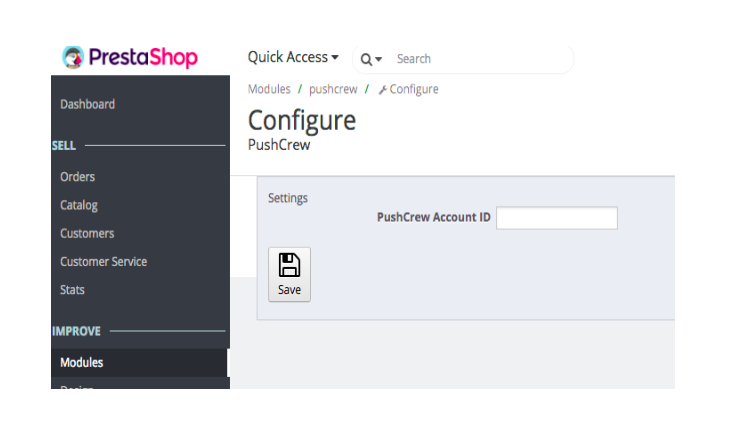 7. To get your VWO Engage account ID. Go back to your VWO Engage dashboard. Look for Account Settings, copy the Account ID and paste it here

8. After you add the VWO Engage Account ID in your PrestaShop dashboard, just click on 'Save'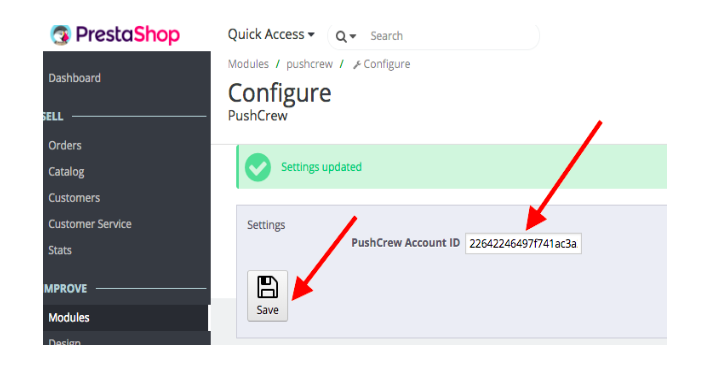 9. Hurray! You just added the VWO Engage code on your PrestaShop website. You can now go customize the opt-in text and icons from your VWO Engage dashboard. And here's your cookie for the job well done! :)
Note: Only HTTP Implementation is possible with VWO Engage for PrestaShop.