VWO Visitor Recordings allows you to record visitor interactions with your website in a video form. The recordings show how users browse your website and capture their mouse movements, scrolls, and clicks throughout the website pages.
Analyzing visitor recordings can help you map the user journey on your website and figure out exactly why they are leaving, what's stopping them from buying, or where do they spend most of their time on a page.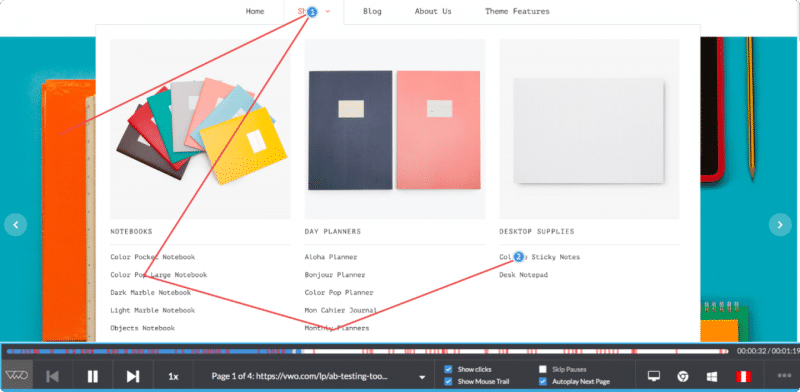 VWO Visitor Recordings comes with a range of features and customization options:
Record sessions on a single page or on the entire website.
Use scheduling for Visitor Recordings to record visits on specific days and time or until "X" number of visitors are recorded.
Use the menu at the bottom to increase playback speed, skip pauses, use the seek bar to jump to any point in playback, and so on.
Annotate recordings with your observations.
Save recordings to your VWO account, or download the recordings to your computer.
To learn how to create Visitor Recordings, click here.