VWO allows you to target specific visitor groups through your tests. This selected group of visitors is called visitor segments, and the targeting can be done while setting up a test or by editing an existing test.
When you target a visitor segment through a test, the only visitors who qualify the conditions set for the segment can take part in the test. By default, if a visitor qualifies and becomes part of a segment, the targeting conditions are not checked for the visitor again. Let's take a look at how to target a visitor segment from an existing test:
From the list of tests, select the test for which you want to set up variation targeting.

On the details page, click Settings and then select the URL(s) option.

In the More Options section, select Enable campaign for specific visitor segments.
SEGMENT GALLERY
Contains default VWO segments that you can use for your tests. Click here to know more about default visitor segments in VWO.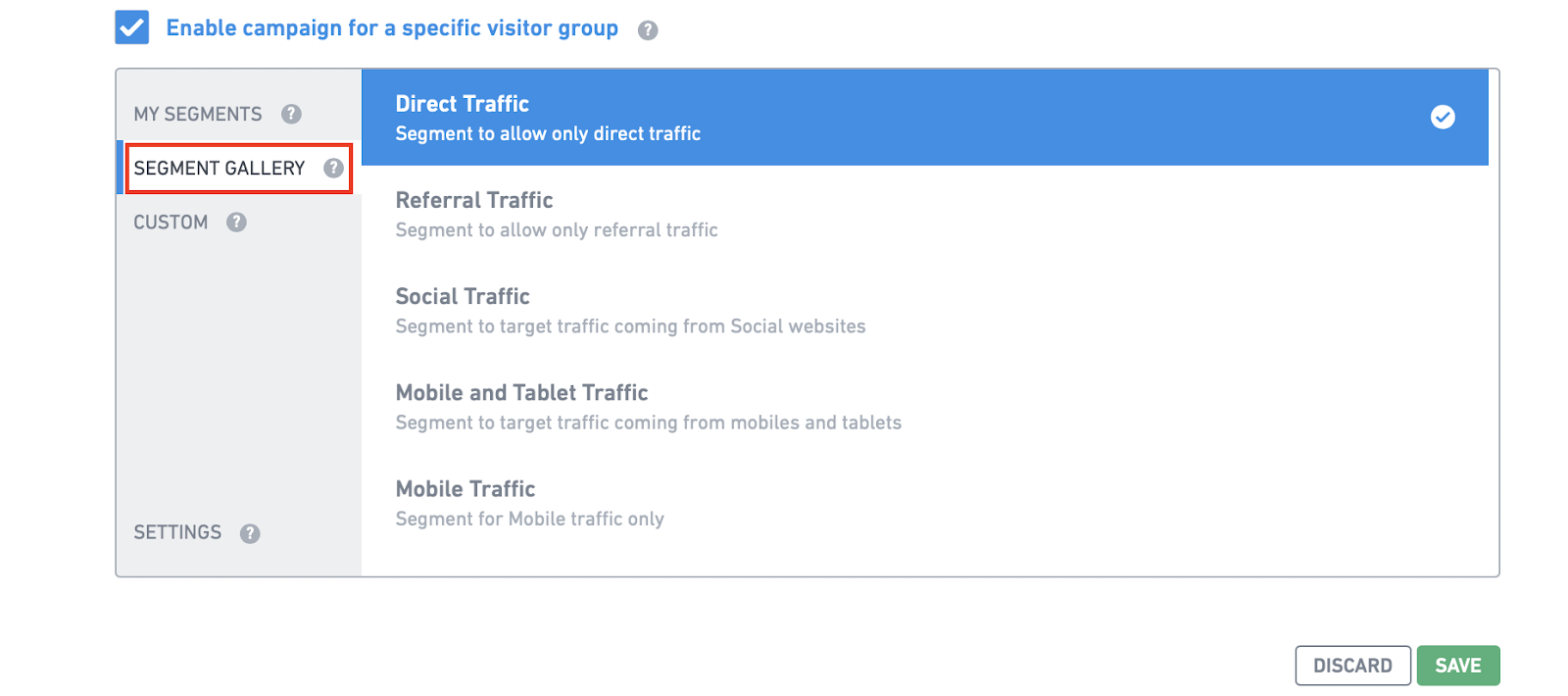 CUSTOM
Allows you to define a custom visitor segment to include in the test. To define a custom segment, you must set conditions that determine whether or not a user qualifies to be a part of the test. Click here to learn about how to define custom segments for targeting.