close this to read article
In this article, you'll learn about the VWO equivalents for the following in Google Optimize:
The Settings section in Google Optimize allows you to configure certain ancillary parameters required for an Experience to be executed. Such options in VWO are placed in the Others section of the campaign creation phase.
Let's see the relevance between those settings on both platforms:
Optimize Installation
To execute an Experience in Google Optimize, it is essential to install the Optimize snippet in the source code of your web page that you want to experiment with. Also, you need a Chrome browser to run your Experiences.
Whereas, in VWO, you do the same with the VWO SmartCode and can run your VWO Campaigns in the browsers listed here. Refer to this article to learn about how to install VWO SmartCode on your web page.
Email Notifications
In Google Optimize, you can configure Email Notifications to receive updates pertaining to the current Experience. In VWO, these email notifications are enabled by default and all the important updates corresponding to the VWO account are communicated via the same. Additionally, you can also receive updates of your test campaigns as push notifications on Google Chrome. To get this enabled, click on Settings (⚙) > Campaign > Notifications > Enable push notifications on this device and browser.
Traffic Allocation
This allows you to allocate the traffic amongst the variants. In VWO, you can achieve the same using the Traffic Split section. You can simply click and drag the pointer over the slide bar or directly enter the value in the text input field next to it.

Activation Event
This allows you to configure when to trigger your Experience to a visitor on your website. The Pre-segmentation feature of VWO encompasses these triggers, as well. You can use a system-defined event or use the Custom Trigger option, as explained here, to set up a trigger for your VWO campaigns.
If enabled with Data360, you can use Custom Events for the same purpose by creating a segment with them. In fact, you can save those segments under My Segments to be used across campaigns.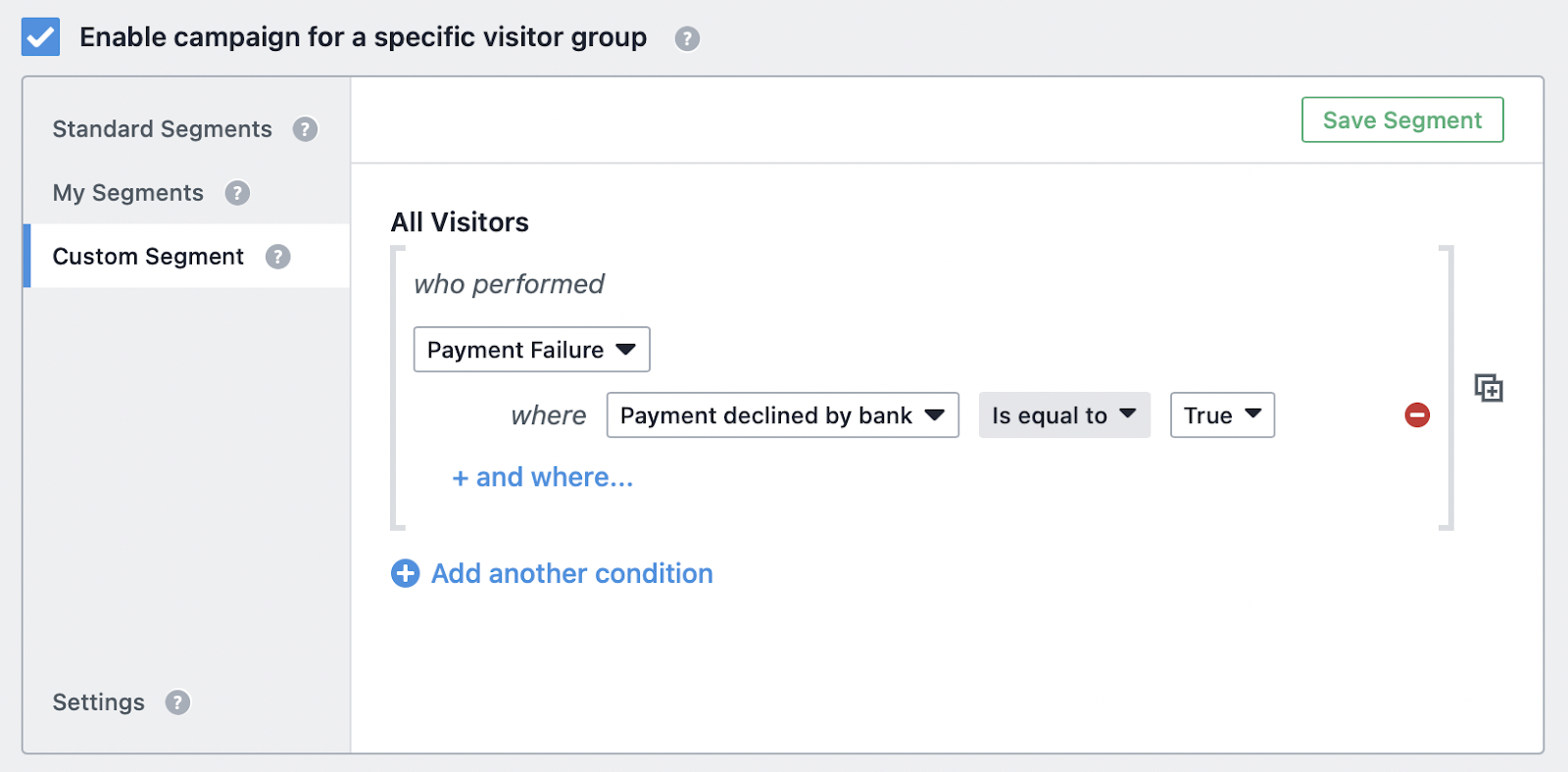 Schedule
This is used to schedule an Experience in Google Optimize. The Enable Scheduling option under the Advanced Options section in VWO provides the same functionality. To know more about scheduling a campaign, refer to this article.
With VWO, you get a wider spectrum of configuring options to intricately detail your campaign for more precise results. To know more about these configuring options, refer to this article.